10 things you did not know about Ajinkya Kapre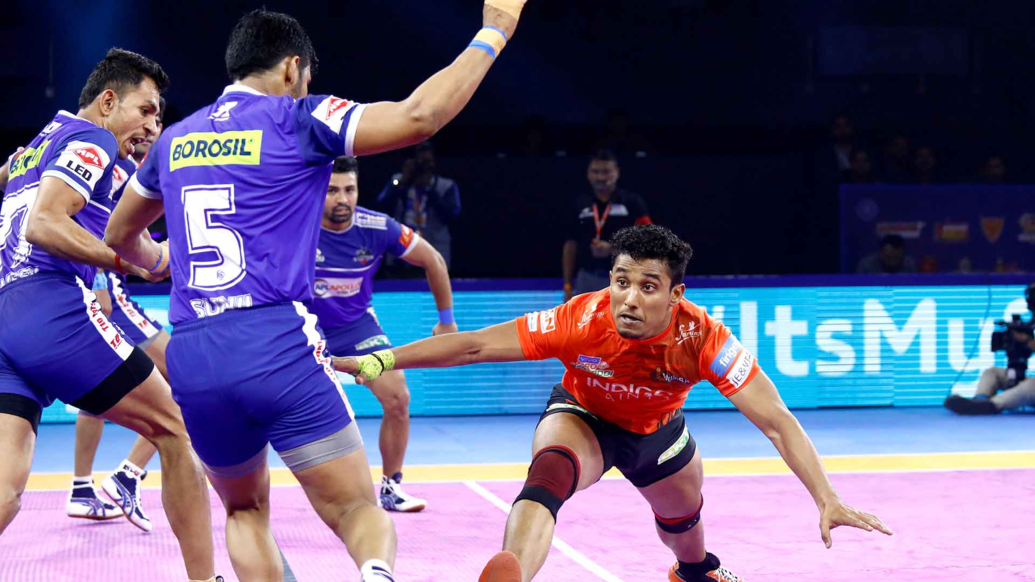 Pro Kabaddi League season 8 will start from 22nd December in Bengaluru. Due to covid pandemic all matches will be played at single venue. Before the start of PKL 8, players are gearing up in training camps. With just 22 days to go for eighth PKL edition teams are working hard.
Maharashtra All-rounder Ajinkya Kapre has scored 16 raid points and 1 tackle points in 5 matches. He did not get a chance to play regularly for U Mumba. Still Ajinkya is retained by U Mumba for the upcoming season of PKL. He will be eager to prove himself this season.
Pro Kabaddi teams keep doing lot of activities on Social Media to engage with their fans. U Mumba recently uploaded a video on their Instagram handle in which Ajinkya's funny side can be seen. In rapid fire round Ajinkya answered all the questions related his liking, hobbies and family. Questions and Ajinkya's answers are as follows:
Q: Your Favorite City?
A: Mumbai
Q: What is the best gift you have ever received?
A: Bike
Q: What is the best gift you have ever given to someone?
A: Watch
Q: The one item always found in your fridge?
A: Ice Cream
Q: The last thing you cooked?
A: Omlette
Q: Who makes you laugh the most?
A: My mother and father
Q: Your favorite day till now?
A: When I was selected by U Mumba for PKL
Q: What do your parents call you?
A: Bhau (Brother in English)
Q: Your dream destination?
A: Manali as I love snow
Q: Your favorite holiday of the year?
A: Dahi Handi
Q: Your favorite day of the week?
A: Sunday