16th Senior Circle Style National Kabaddi Championship to be held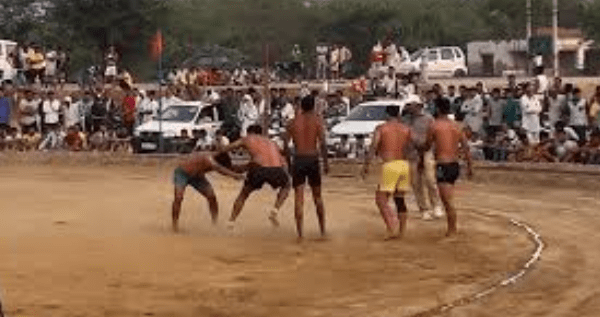 The Circle Style Kabaddi is a form of Kabaddi which is also called as Punjabi Kabaddi. It was originated in the state of Punjab.
It is played on a circular pitch of a diameter of 22 meters & an inner circle with a line through the middle of the pitch.
There are two teams of 8 players; one on one raid; & no player leaves the field even if he is touched by opposition.
Amateur Kabaddi Federation of India (AKFI) is organising 16th Senior Circle Style National Kabaddi Championship Men & Women.
The tournament will be conducted by Punjab Kabaddi Association from 1st to 3rd April 2022 at Chandigarh University, Gharuan, Near Kharar.
The participating units affiliated to AKFI should sent their online entries before 30th March 2022. Also players should carry their Aadhar Card during weighing.
Organizing Committee will provide free boarding, lodging & local transportation to the participating teams & officials from 31st March to 4th April 2022.
All participating units must prepare colour uniform having chest numbers in 4" size on front side & 6" size on back side.
Violation shall be subject to disciplinary action. There are no restrictions for age & weight of the participants.