24 Probable Indian Men's Kabaddi Players are selected for Hangzhou Asian Games 2022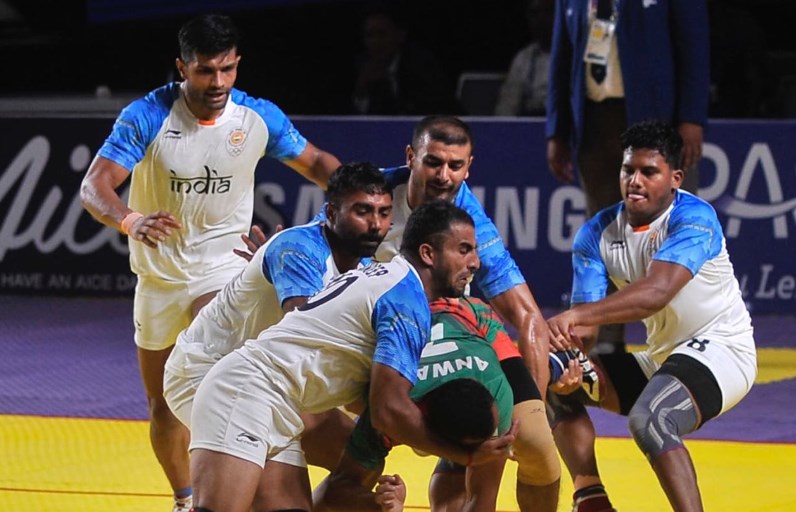 Kabaddi sport was included as a discipline in the 11th Asian Games Beijing 1990. Indian men's team won the Gold Medal of Kabaddi there. India is the champion in the succeeding Asian Games held in Hiroshima 1994, Bangkok 1998, Busan 2002, Doha 2006, Guangzhou 2010, & Incheon 2014.
Jakarta Asian Games 2018 were turned out to be revolutionary for the game of Kabaddi. Iran men's Kabaddi team won the Gold medal & India won the Bronze medal there. India is no longer undisputed champion in Kabaddi at Asian Games. For the game of Kabaddi, Asian Games is the topmost level.
To play Kabaddi at Asian Games, represent the country & clinch the gold medal there is the ultimate dream of every Kabaddi player across the globe. Hangzhou, China is getting ready to host the 19th Asian Games. Kabaddi event will be held from 18th to 23th September 2022.
Indian team will look to reclaim the title here. For that matter, a Kabaddi camp was held. After that probable players are selected. They will undergo for a camp. After the final camp a final team will be selected which will represent India at the Asian Games 2022.
Probable Men's Kabaddi Players for 19th Asian Games 2022:
Abhishek Manokaran (Tamilnadu), Arjun Deswal (Services), Aslam Inamdar (Maharashtra), Deepak Hooda (Rajasthan), Girish Ernak (Maharashtra), Jaideep (Haryana), Mahender Singh (Services), Maninder Singh (Punjab), Mohit Goyat (Haryana) Naveen Kumar (Services), Nitesh Kumar (Goa) Pankaj Mohite (Maharashtra) Pardeep (Haryana), Parvesh (Railways), Pawan Kumar (Railways), Ravinder Pahal (Railways), Sachin (Rajasthan), Sagar B Krishan (Kerala), Shubham (Maharashtra), Sunil Kumar (Railways), Surjeet (Services), Vijay (Chandigarh,) Vikash (Railways), & Vishal Bhardwaj (Himachal Pradesh)