5 Things You Need To Know About Birthday Boy Vishal Bhardwaj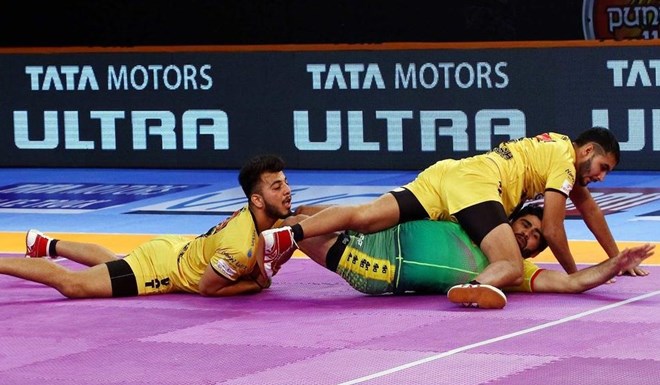 Telugu Titan's skipper Vishal Bhardwaj is celebrating his 22nd birthday today. He is one of PKL Season 5's most impressive young talents, anchored the Telugu Titans defence at just 20 years of age. His ankle holds, once locked in, are almost impossible for raiders to escape and furthermore, he is able to use sheer strength to pull the opposition raider back into his half.
There are many things you should know about him – 
1) Born on 1 January 1997 Vishal Bhardwaj hails from Himachal Pradesh. he started playing Kabaddi when he was 10 years old.
2) Vishal started his Pro Kabaddi journey in season 4 but he got no chance. He played only 2 matches there. In the fifth season, he scored 71 tackle points from 22 matches.
3) In PKL 6 Vishal was appointed as a captain of Telugu Titans where he picked up 60 tackle points from 17 matches.
4) Vishal represents his home state Himachal Pradesh in National Kabaddi Tournaments. He plays for his employer Air India in Industrial National Championships.
5) Vishal made the country proud as he won the Gold at Asian Kabaddi Championships 2017.