Maharashtra squd announced for 69th Senior National Kabaddi Championship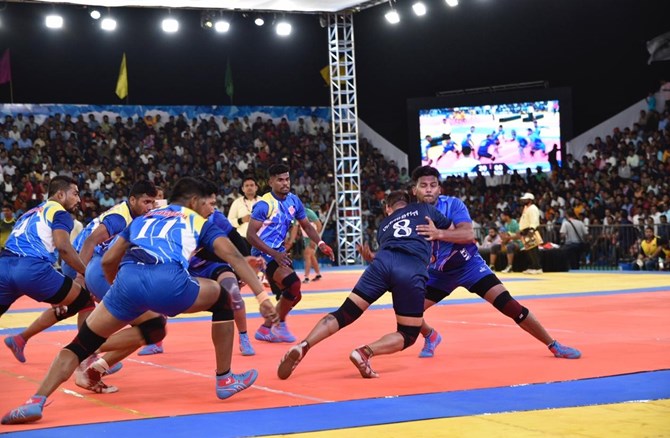 Amateur Kabaddi Federation of India (AKFI) to organize 69th Senior National Kabaddi Championship – Men. Every year this tournament takes place in the month of March.
But this year it was postponed by AKFI due to Coronavirus situation in the country. Now Haryana State Kabaddi Association is all set to organise this competition.
This prestigious tournament will take place from 21st to 24th July 2022 at Charkhi, Dadri, Haryana. All the matches will be played on Kabaddi mat.
Maharashtra State Kabaddi Association (MSKA) has announced its team for this tournament. 12 players among all the districts are selected are selected.
Their performance in district level tournaments, state level tournaments have been considered for this selection.
Maharashtra Squad:
Aslam Inamdar, Akash Shinde, Siddhesh Pingle, Rahul Khatik, Akshay Ugade, Shankar Gadai, Shekhar Tatkare, Devendra Kadam, Akram Shaikh, Kiran Magar, Akshay Bhoir, Mayur Kadam