A Brand New Marathi Kabaddi Website To Launch on Maharashtra Day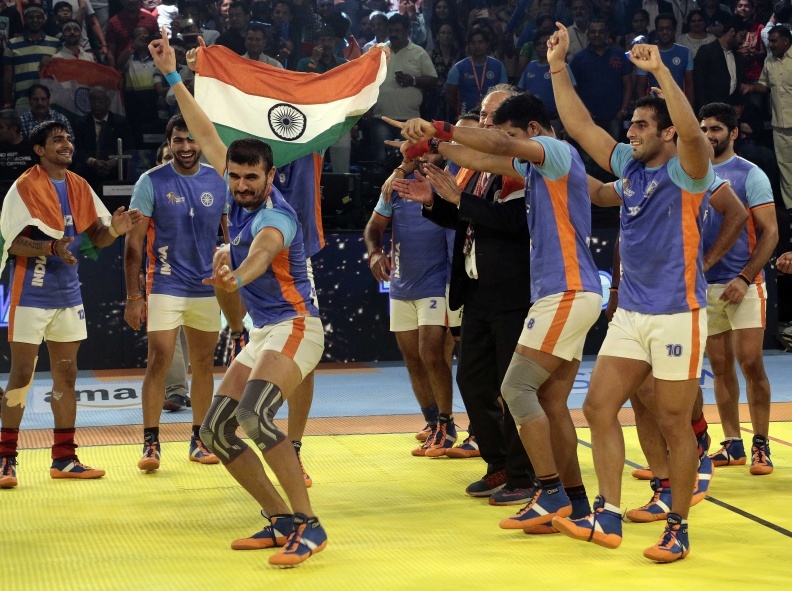 There is good news for kabaddi lovers who say that there is no news of kabaddi in Marathi, information about kabaddi events is not available in Marathi. Kabaddi's new Marathi website is being launched by Khel Media Networks Pvt. Ltd. on the occasion of Maharashtra Day!
The name Khel Kabaddi is not new to kabaddi connoisseurs, players, umpires, various kabaddi clubs. Khel Kabaddi was launched on 15th August 2018 with the objective of making all the developments in the field of Kabaddi available at one place. Khel Kabaddi is the first website in the world to bring you all the happenings in the world of Kabaddi in English for the last two years.
Khel provided platform for the latest developments in Kabaddi, exclusive interviews, umpires' issues, discussions on team selection and many more such topics. Launched with the intention of taking kabaddi to new heights, the website soon became world famous. Many current, former players, umpires, coaches as well as kabaddi related people have interacted with Kabaddi fans via Facebook Live Sessions on this website till date.
However, news, information or articles on the game of Kabaddi are in English. Kabaddi fans have been wanting to get all the information of Kabaddi in one place and also in Marathi. Khel Kabaddi, which has always respected the opinion of kabaddi lovers, has now launched a Marathi website in response to this demand. This website is being launched on the occasion of Maharashtra Day on 1st May 2020.
Khel Kabaddi Editor Aditya Gund is excited on the launch new website. "The number of Marathi readers is huge on digital media. But that amount of content is not enough to cater to this demand. Despite huge number of fans for kabaddi, we see very little information about it on digital media. That's the very reason we are coming up with Marathi website. You will definitely see quality content on Khel in future. "said Aditya Gund.
Khel Media Networks Pvt Ltd was started in 2018 with three Marathi faces, Sharad Bodage, Chinmay Remane and Aditya Gund.
You can visit Khel Kabaddi Marathi at marathi.khelkabaddi.in. You can also like on Facebook by clicking on the link facebook.com/KhelKabaddiMarathi.