A historic decision from Iran Kabaddi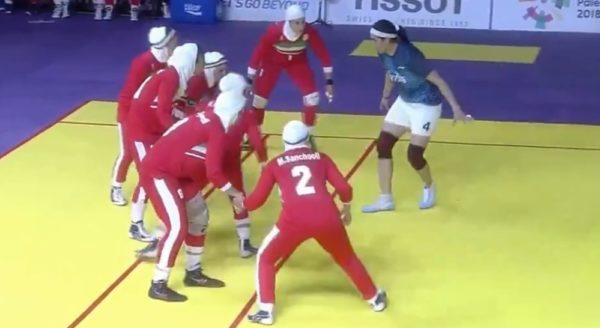 The Asian Beach Games will be held in China in November this year. The tournament will be held in Sanya, China from November 28 to December 6. Earlier, the 2012 Asian Beach Games were held in Haiyang, China.
These competitions also include beach kabaddi. The Iran Kabaddi Federation has made a historic decision for this year's tournament. According to two websites, Iran News Daily and Tasnim News Agency, the Iran Kabaddi Association has decided to send a women's team for the tournament along with a men's team for beach kabaddi.  Abbas Ursji, President of Iran Kabaddi Federation informed.
"We will also send a women's team to the tournament. As usual, the men's team will also participate in the tournament. This will be the first time for the Iranian women's team to participate in the Asian Beach Games."
Recently, Fazal Atrachali, captain of the Irani men's kabaddi team, shared a video on his Instagram story of him training for a beach kabaddi tournament. China has also postponed the Asian Beach Championships as various sports competitions around the world have been cancelled due to the outbreak of the corona. So even though Iran has decided to send a women's kabaddi team to the tournament, it doesn't look like it will actually happen this year.