The list of Probable Indian Women's Kabaddi Team Players for Hangzhou Asian Games 2022 Is Out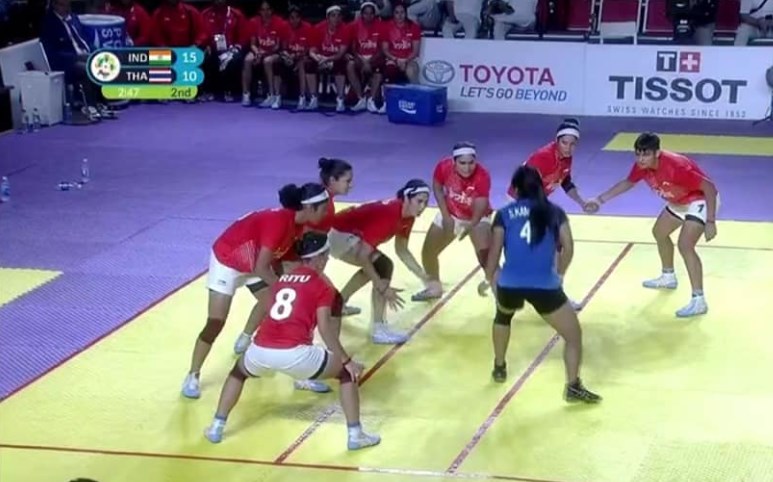 Kabaddi sport was included as a discipline in the 11th Asian Games Beijing 1990. Women's Kabaddi was included at 2010 Asian Games Guangzhou. Indian woman's team won the Gold Medal of Kabaddi there. In the next Asian Games held at Incheon 2014 Indian team defended their gold medal.
Jakarta Asian Games 2018 were turned out to be revolutionary for the game of Kabaddi. Iran women's Kabaddi team won the Gold medal there. Indian women's Kabaddi team had to satisfy on Silver medal there. Hangzhou, China to host the 19th Asian Games.
Due to Covid fresh wave, the tournament has been postponed. New dates has not been announced so far. Indian team will look to reclaim the title here. For that matter, a Kabaddi camp was held. After that probable players are selected. They will undergo for a camp.
After the final camp a final team will be selected which will represent India at the Asian Games 2022.
Probable Woman's Kabaddi Players for 19th Asian Games 2022:
Aarti (Jharkhand), Chhaya (Chhattisgarh), Deepika Joseph (Manipur), Jyoti (Himachal Pradesh), Kavita (Himachal Pradesh), Madala Mariya Mounika(Andhra Pradesh), Mamtakumari Dhaka (Rajasthan), Muskan Malik (Pondicherry), Nidhi Sharma (Himachal Pradesh), Payel Chowdhury (Indian Railway), Pooja (Indian Railway), Pooja (Haryana), Prachi (Haryana), Priyanka (Haryana), Pushpa (Himachal Pradesh), R. Sathya Priya (Tamilnadu), Rajrani (Goa), Randeep Kaur (Panjab), Renu (Rajasthan), Ritu Negi (Indian Railway), Sakshi Kumari (Pondicherry), Sakshi Sharma (Himachal Pradesh), Snehal Shinde (Maharashtra), Sonali Shingate (Indian Railway)
Standby Player – Ritu (Delhi)