A unique record for Deepak Hooda at Senior National Kabaddi Championship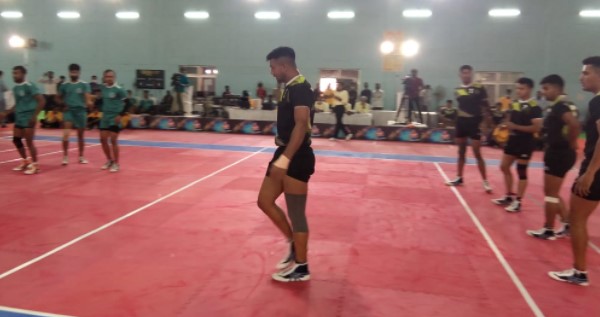 The 68th National Kabaddi Championship is currently underway in Ayodhya. Yesterday was the second day of the competition. On this day, Rajasthan team captain and pro kabaddi star Deepak Hooda set a special record. He did this in the match against Vidarbha.
In this match, Deepak scored a total of 24 raid points from Rajasthan. Deepak became the first player to score more than 20 raid points in a single match in this tournament. Due to Deepak's performance, Rajasthan beat Vidarbha 71-28.
Deepak was well supported by Pradeepp Kumar with 12 points. Akash Pikalmunde from Vidarbha scored 14 raid points and fought alone. Of course, his struggle was lonely. Akash had earlier recorded a Super 10 in the match against Punjab.