After six years of fighting, this Kabaddi player finally got justice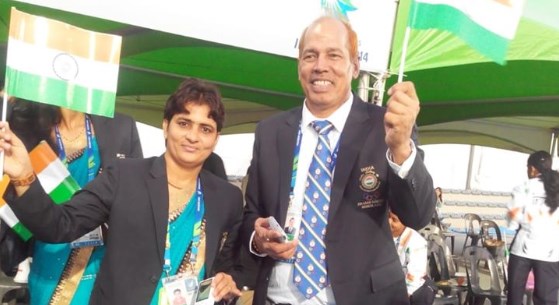 The Haryana government has appointed Kabaddi player Kavita Devi and wrestler Babita Phogat as deputy directors of sports and youth affairs department. Both Kavita and Babita had approached the court seeking the appointment.
Kavita was a member of the Indian women's kabaddi team that won a gold medal at the 2014 Asian Games in South Korea. Kavita is a resident of Jind district in Haryana and has won 5 international medals till date. She has also won 17 medals at the national level from Haryana. Despite this, she has never had a government job.
Kavita had received a prize of Rs 2 crore in 2014. But she did not get any help or job from the state government.
Athletes who win gold medals in the Asian Championships are given Class A jobs by the government. Kavita, however, was still waiting for a government job four years after winning the gold medal. Finally, in 2018, she appealed to the court.
Kavita had applied for a job under the Haryana government's sports policy. After the Haryana government changed its sports policy in 2017, players had to apply for jobs once again. Kavita had approached the court in this regard. Finally, after two years of litigation, the Haryana government has given her a letter of appointment. Now that she has got a job in the sports department, she will work for the promotion of sports in the state and will try to bring forward players from rural areas, Kavita told the Indian Express.