Ajay Thakur raised questions over the selection process of Himachal Pradesh team for Senior Nationals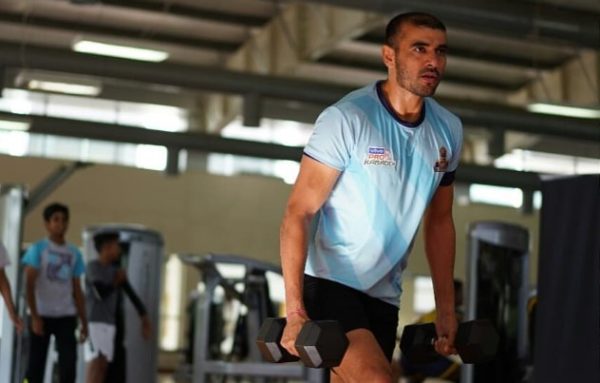 Former Indian Kabaddi Team Skipper & Himachal Pradesh team player Ajay Thakur took Instagram to criticize the team selection of Himachal Pradesh state team.
Two days ago Himachal Pradesh Kabaddi Association announced the squad who will represent the state at 69th Senior National Kabaddi Championship.
Ajay Thakur is also selected in the team. Soon after that he came live on Instagram where accused the federation of rigging. The video is still available on his Insta page.
In his video he mentioned that, the player's selection is being done on the basis of references, recommendations & not on the merit.
This Himachal team is selected with just 10 days remaining for the tournament. Whereas other state teams arranged training camps & then selected the players.
If association has not adequate funds he is ready to pay for arranging selection trails & doing its videography.
He has given warning to the federation to stop all this. Otherwise he will expose the fraudulent association members on the social media.
On the other hand the Himachal Pradesh Kabaddi Association president Raj Kumar Bhramta has dismissed all the allegations. Also he said every selection is done on the basis of merit.
A renowned player like Ajay Thakur should not defame the federation. He has complained about Ajay's warning of physical fights if needed with members.
Since Ajay is DSP is Himachal Pradesh police he Bhramta complained abbot this to DGP Sanjay Kadu.
Whereas Rohit Rana, another Kabaddi player from Himachal Pradesh has supported Ajay's allegations against HP Kabaddi federation.