Ajinkya's insights regarding U Mumba ahead of PKL 8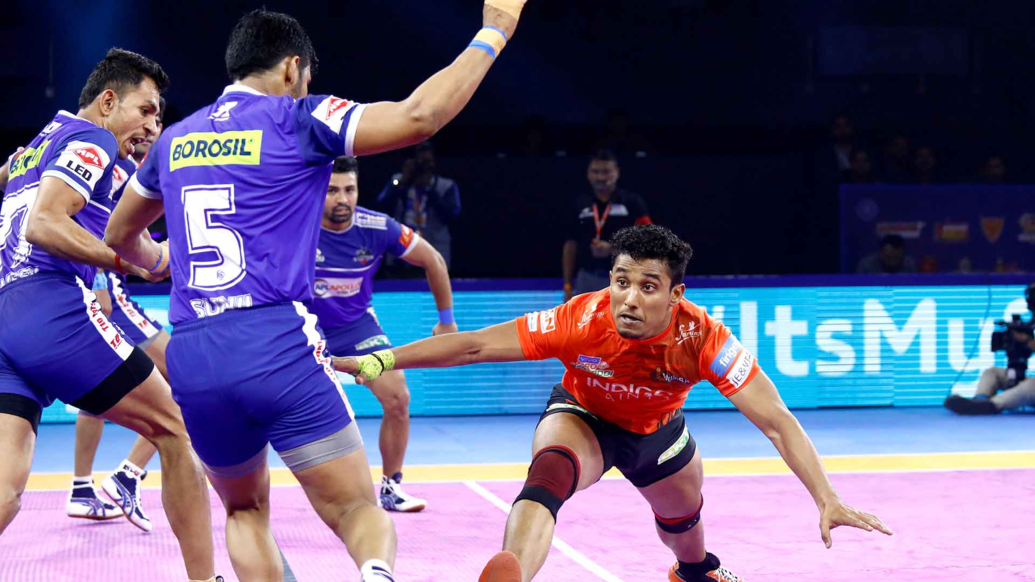 The much anticipated season of Pro Kabaddi League is few days away. On 22nd December PKL 8 will start in Bengaluru. None of the fans are allowed to watch matches in the stadium. Ajinkya Kapre is a Maharashtrian all-rounder who plays for U Mumba franchise. The team management retained this young lad for the upcoming PKL season 8.
As a part of U Mumba's "Players Spotlight" session Ajinkya has shared his thoughts. He was asked questions regarding his career, team, PKL 8 and many things.
Questions and Ajinkya's answers are as follows:
Q: PKL has come back after two years. How do you feel?
A: I am very excited. We played last season in 2019. I was waiting for PKL to start. Due to Covid it is delayed. But we all are happy because PKL will start soon.
Q: Have your goals changed since the start of your career?
A: Some of my goals are achieved. But some are yet to be achieved.
Q: What have you sacrificed to get to this level?
A: I used to play in school. Then I played for a club.
Q: How is the team helping you grow as a player this season?
A: Coaches train us. But players like Fazal bhai, Abhishek bhai, Ashish Sangwan sometimes tell us about raiding position. They also share their own experience. Young players in the team have speed and agility. So we practice according to that.
Q: What are your thoughts on new U Mumba team?
A: This season we have many youngsters in the team. Also experienced players who are with the team for past 2-3 years are also there. We have set up a good combination. Coaches are training us with that combination. Obviously we will perform better.
Q: Your goal for the season?
A: To perform well for the team and clinch the trophy for the team.
Q: Any message for the fans?
A: This season we will not play home matches due to Covid. We are staying in bio bubble. But I want to urge fans to support us in this season.