Ajit Pawar to be the president of Maharashtra Kabaddi Association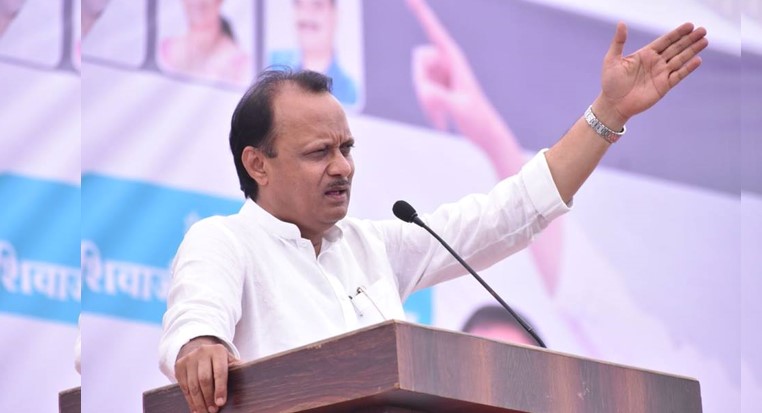 Maharashtra Kabaddi Association Election results are clear except for the two posts. For those two posts of Treasurer and Acting Secretary, election will be held on 25th November.
71 applications were filed for 16 posts of Maharashtra Kabaddi Association Elections. In this, Ajit Pawar is the only one to give an application for the President's post. After other contenders withdrew their applications, four men and two women were elected unopposed. Aaswad Patil of Raigad has been selected as Chief Associate. Four men and two women are selected for remaining associates post.
Dattabhau Parthikar (Aurangabad) and Gajanan Kirtikar (Mumbai Suburb) applied for the elections for the post of Acting Secretary. Ramesh Bhendigiri (Kolhapur) and Mangal Pandey (Parbhani) submitted their applications for the post of Treasurer. The results will be declared after the election on 25th November.
Maharashtra State Kabaddi Association Posts :
Unopposed Posts
President – 
1) Ajit Pawar (Pune)
Vice-Presidents – 
1) Devram Bhoir (Thane)
2) Amarsingh Pandit (Beed)
3) Shashikant Gade (Ahmednagar)
4) Dinkar Patil (Sangli)
Women Reservation Vice-president-
1) Shakuntala Khatawkar (Pune)
2) Netra Rajeshirke (Ratnagiri)
Chief Associate-
1) Aaswad Patil (Ratnagiri)
Associates Posts-
1) Madan Gaikawad (Solapur)
2) Mohan Gaikawad (Nashik)
3) Ravindra Desai (Ratnagiri)
4) Mahadev Sathe (Usmanabad)
Post reserved for Women-
1) Sayada Patel (Nanded)
2) Smita Patil (Parbhani)
Elections will be held for two posts :
Contenders for Acting Secretary Post-
1) Dattabhau Parthikar (Aurangabad)
2) Gajanan Kirtikar (Mumbai Suburb)
Contenders for Treasurer Post-
1) Ramesh Bhendigiri (Kolhapur)
2) Mangal Pandey (Parbhani)