All Information about Maharashtra Senior National Kabaddi Team practice camp at one place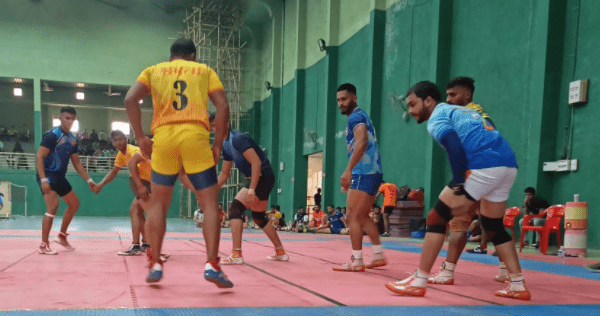 The 68th Senior Men's Group National Kabaddi Championship is planned to be held at Ayodhya, Uttar Pradesh from 13th to 16th April 2021. The selection of the Maharashtra State team participating in this competition was recently held at Baramati, Pune. A representative team of Maharashtra has been selected from this trial and the training camp of this team will start from March 27, 2021 at Baramati.
The camp will be held from March 27 to April 8, 2021 in affiliation with Pune District Kabaddi Association and on behalf of Baramati Sports Academy, at the District Sports Complex, Baramati.
Selected players are required to be present at the camp on March 27 at 8 am. Also every player is required to register on the website www.indiankabaddi.org. Without this registration, they will not be allowed to enter the practice camp or play in the national tournament.
Each player must bring an original copy of their Aadhaar card as proof of age. In addition, each player is required to submit their 8 passport size color photos to the team manager.
Most importantly, each player must undergo Covid test at least 48 hours before arriving at the camp, and the test report must be kept with them. Without producing the negative test report, the player will not be admitted.
Rishank Devdiga and Akash Kadam from Mumbai suburbs and Dadasaheb Awhad from Nandurbar district have been selected for the camp. News of which players were selected from other districts was not available at the time of publication of this news.