Amirhossein Bastami & Ravi Kumar Become Expensive C Category Players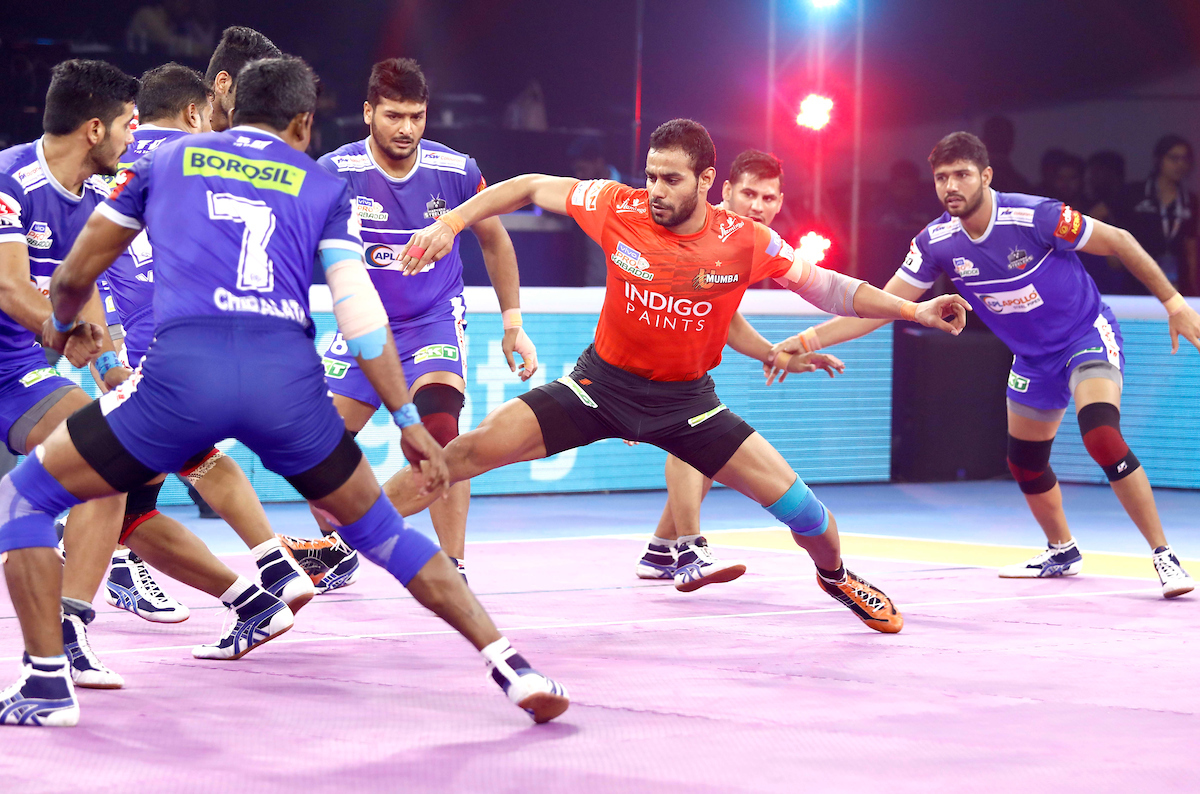 Vivo Pro Kabaddi League Season 9 auction has started yesterday on 5th August 2022. A & B category player's auction is over whereas C& D category auction will be continued today.
Pawan Kumar Sehrawat has became the most expensive player in PKL history with 2.26 crore. Tamil Thalaivas team brought him. Vikash Kandola got the bid of 1.7 crore to become second most expensive player in PKL history.
Iranian player Fazel Atrachali will defend Puneri Paltan who brought him for Rs. 1.38 crores. Guman Singh got the highest bid in B category. U Mumba purchased him for Rs. 1.22 crores.
In today's C category auctions, Amirhossein Bastami won the highest bid. Haryana Steelers brought him for Rs. 65.1 Lakhs. Ravi Kumar became the second highest expensive player in C category with Dabang Delhi KC buying him for Rs. 64.10 Lakhs.
With this players from category C went under the hammer & were sold as follows:
Player Name – Team Name – Price
Hamid Mirzaei – Telugu Titans – 10.10 Lakhs
Daniel Omondi Odhiambo – Patna Pirates – 10 Lakhs
Md Liton Ali – Dabang Delhi KC – 10 Lakhs
Soleiman Pahlevani – Bengal Warriors – 10 Lakhs
Amirhossein Bastami – Haryana Steelers – 65.1 Lakhs
Woosan – Jaipur Pink Panthers – 10 Lakhs
Reza Mirbagheri – Jaipur Pink Panthers – 26.80 Lakhs
James Namaba Kamweti – UP Yoddhas – 10 Lakhs
Aslam Saja Mohammed Thambi – Bengal Warriors – 10 Lakhs
Dong Geon Lee – Gujarat Giants – 20 Lakhs
Nageshor Tharu – Bengaluru Bulls – 10 Lakhs
Lal Mohar Yadav – Bengaluru Bulls – 10 Lakhs
Heidarali Ekrami – U Mumba – 14 Lakhs
Mohammed Esmaeil Maghsoudlou – Haryana Steelers – 10 Lakhs
Youngchang Ko – Gujarat Giants – 10 Lakhs
Reza Katoulinezhad – Dabang Delhi KC – 10 Lakhs
Mohsen Maghsoudlou Jafari – Telugu Titans – 10 Lakhs
Thanushan Laxmamohan – Tamil Thalaivas – 10 Lakhs
Md Arif Rabbani – Tamil Thalaivas – 10 Lakhs
Ashish Sangwan – Bengal Warriors – 10 Lakhs
Sachin Narwal – Bengaluru Bulls – 10 Lakhs
Gurdeep – UP Yoddhas – 10 Lakhs
Akram Shaikh – Gujarat Giants – 32.10 Lakhs
Vinod Kumar – Bengal Warriors – 10 Lakhs
Rahul Khatik – Bengaluru Bulls – 10 Lakhs
Abdul Insanam S – Patna Pirates – 10 Lakhs
Shankar Gadai – Gujarat Giants – 30.30 Lakhs
K Hanumanthu – Telugu Titans – 10 Lakhs
Balaji D – Bengal Warriors – 20.60 Lakhs
Vishvanath V – Tamil Thalaivas – 12.20 Lakh
Parveen Sethpal – Bengal Warriors – 10 Lakhs
Rinku Narwal – Gujarat Giants – 40 Lakhs
Sandeep Kandola – Gujarat Giants – 20 Lakhs
Amit Sheoran – Bengal Warriors – 10 Lakhs
Sourav Gulia – Gujarat Giants – 10 Lakhs
Surender Nada – Bengal Warriors – 10 Lakhs
Jaideep Sharma – UP Yoddhas – 10 Lakhs
Harendra Kumar – U Mumba – 20 Lakhs (FBM)
Sudhakar Kadam – Bengaluru Bulls – 10 Lakhs
Amit Hooda – Dabang Delhi KC – 10 Lakhs
Anil Kumar – Dabang Delhi KC – 10 Lakhs
Vinod Kumar – Gujarat Giants – 10 Lakhs
Adarsh T – Telugu Titans – 10 Lakhs (FBM)
Baldev Singh – Gujarat Giants – 21.50 Lakhs
Vijay Kumar – Telugu Titans – 10 Lakhs
Ravinder Pahal – Telugu Titans – 23 Lakhs
Shubham Shinde – Bengal Warriors – 20.30 Lakhs
Alankar Patil – Puneri Paltan – 10 Lakhs
Rakesh Bhalle Ram – Puneri Paltan – 10 Lakhs
Shivam Chaudhari – Patna Pirates – 15.20 Lakhs
Kiran Laxman Magar – U Mumba – 31 Lakhs
Lucky Sharma – Jaipur Pink Panthers – 10 Lakhs
Ravi Kumar – Dabang Delhi KC – 64.10 Lakhs
Mohit – U Mumba – 10 Lakhs
Akash – Dabang Delhi KC – 10 Lakhs
Sawin – Gujarat Giants – 10 Lakhs
Neeraj Narwal – Bengaluru Bulls – 43 Lakhs
Purna Singh – Gujarat Giants – 10 Lakhs
Aman Kadian – Telugu Titans – 10 Lakhs
Ankush – U Mumba – 10 Lakhs
K Prapanjan – Haryana Steelers – 10 Lakhs
Nitin Panwar – Jaipur Pink Panthers – 10 Lakhs
Rathan K – UP Yoddhas – 10 Lakhs
Mahendra Rajput – Gujarat Giants – 10 Lakhs (FBM)
Harmanjit Singh – Bengaluru Bulls – 15 Lakhs
Bhavani Rajput – Jaipur Pink Panthers – 10.40 Lakhs
Jai Bhagwan – U Mumba – 10 Lakhs
Rahul Chaudhari – Jaipur Pink Panthers – 10 Lakhs