Anup Kumar is doing pushups for this special reason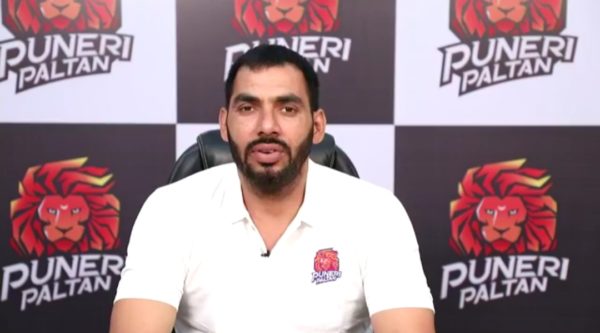 Former captain of the Indian Kabaddi team, Arjuna Award winner Anup Kumar has taken up a unique challenge. Anup has posted a video about this on his Instagram handle.
The Indian Women's Hockey Team has launched this challenge. Under this, funds will be raised for 1000 poor families suffering during lockdown due to Covid-19. The nature of this challenge is to suggest ten people accept this challenge by doing any type of exercise and to donate one hundred rupees.
Anup was challenged by Josephine Sequeira. As part of this challenge, Anup hit 15 pushups in 10 seconds. After this, Anup has given this challenge to Ajay Thakur, Rakesh Kumar, Joginder Narwal, Mohit Chillar. Now, the attention of kabaddi lovers is focused on whether these four players will accept Anup's challenge and what kind of exercise they will do.