Aravali Eagles defeat Bikana Riders while Mewar Monks register first win in the league on day 6 in Real Kabaddi League Season 3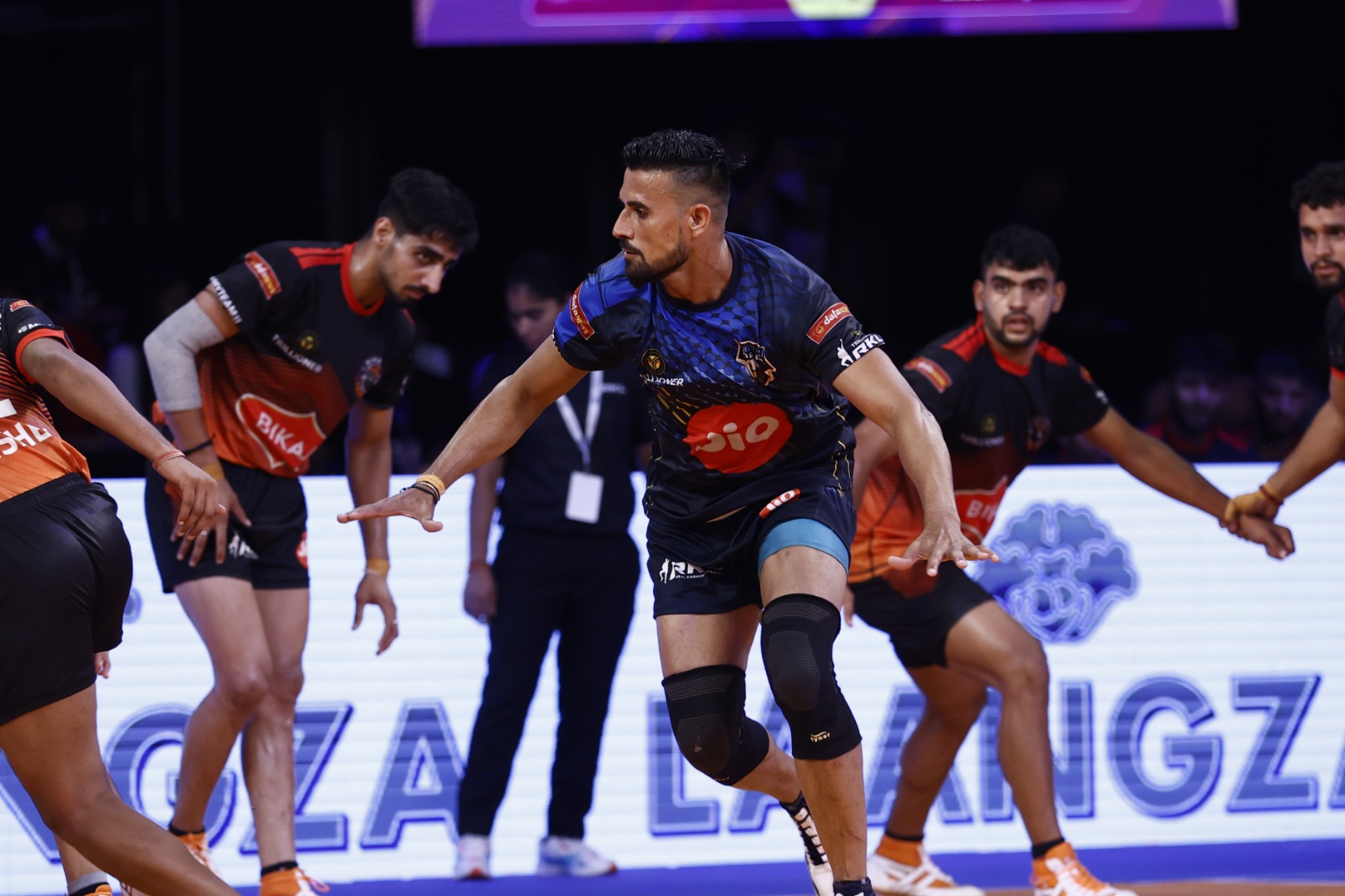 Day 5 of the Real Kabaddi League Season 3 saw captivating matches that left fans on the edge of their seats. The first game saw league leaders Bikana Riders taking on Aravali Eagles who were placed second in the league with tied points. The match was an intense showdown that ended with the Aravali Eagles triumphing over the Bikana Riders with a final score of 55-46.
Going into halftime, Bikana Riders maintained a slender lead of 4 points, Prashant Kumar of Aravali Eagles also received the man of the match for his superlative performance, especially in the second half. The ace raider scored 15 points which included 14 raid points and 1 defensive tackle point. He was well supported by his teammate Sanju who scored 14 raid points. Bikana Riders put up a good show but had no answers to Aravalai Eagles, Anirudh Pawar of Bikana Riders' valiant effort of 20 points which included 19 raid points and 1 tackle point fell short.
In the second game of the day, Mewar Monks registered their first win in the league as they defeated Chambal Pirates. Mewar Monks looked extremely focused and showcased their best game of the tournament, right from the start they led and maintained a 19-point lead going into halftime. The final score read 74-51 in favour of Mewar Monks, Jatin Sharma of Mewar Monks scored 23 raid points, but the man of the match went to Ritik Panghal from Chambal Pirates for scoring 24 points which included 21 raid points and 3 tackle points.
In yesterday's matches, the Jodhana Warriors halted the Bikana Riders run while the Aravali Eagles defeat Chambal Pirates. Shekhawat Kings beat Singh Soorma is a very closely fought game by 2 points. Both the teams were neck to neck throughout the game and the final score read 39-37 in favour of Shekhawat Kings. Both the teams were evenly competing, and Lakshya Malik of Shekhawat Kings was the difference between both teams. The man of the match awardee showcased his best performance when his team needed the most, he ended the game with 19 points, 17 raid and 2 tackle points.
The race to secure semi-final spots is getting very exciting with not many games left to go. The Real Kabaddi League Season 3 continues to captivate audiences with its thrilling matches and exceptional talent. As the competition unfolds, fans can expect more exhilarating moments and outstanding performances from the participating teams.