Asian Games 2018: Today's results in Kabaddi women's category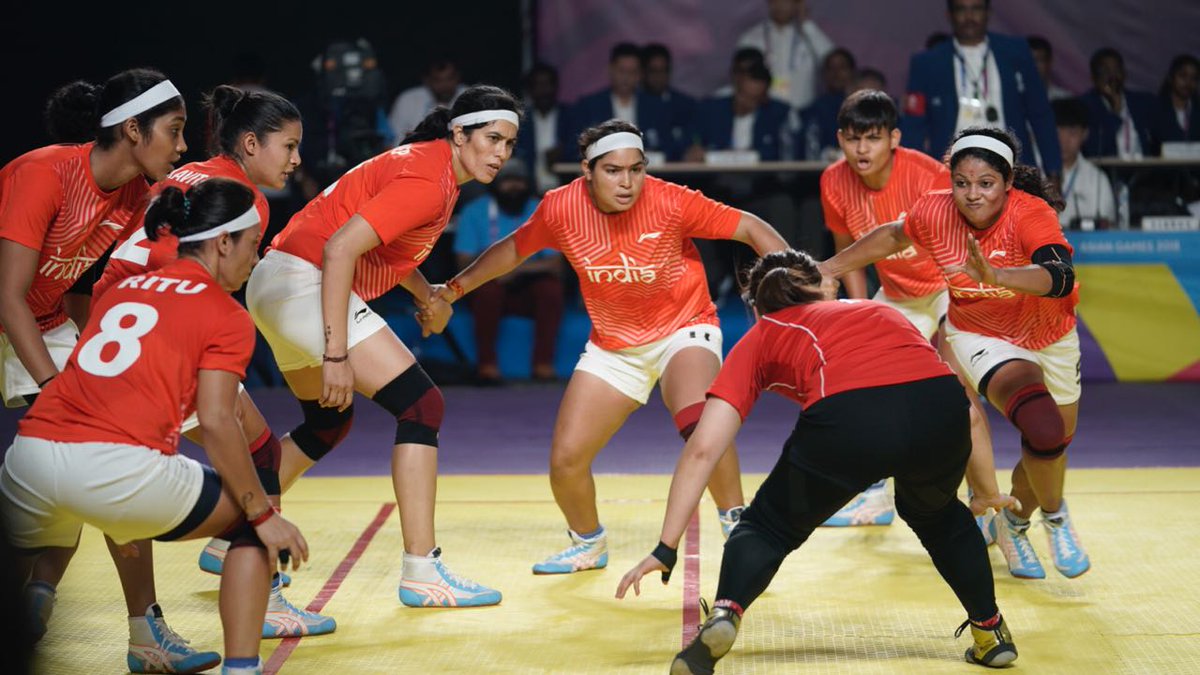 On day 3 of the Asian Games 2018 India, Chinese Taipei, Thailand and South Korea won their matches.
Indian Women's team easily won their match against Sri Lankan women's team 38-12. Whereas the Chinese Taipei team beat the 2014 Asian Games Silver Medalist Iran team 22-18.
After that, the Thailand team managed to win over the team Japan 43-12 and South Korea beat Bangladesh as 52-25.
In the last match of the day in women's category, Indian team thrashed host Indonesia 54-22.
Kabaddi Event Day 3 Results (21st August):
Women's Group A- Game 7: India 38 vs 12 Srilanka (India beat Srilanka by 26 points)
Women's Group B- Game 5: Chinese Taipei 22 vs 18 Iran (C Taipai beat Iran by 04 points)
Women's Group A- Game 8: Japan 12 vs Thailand 43 (Thailand beat Japan by 31 points)
Women's Group B- Game 6: Bangladesh 25 vs Korea 52 (Korea beat Bangladesh by 27 points)
Women's Group A- Game 9: India 54 vs Indonesia 23 (India beat Indonesia by 31 points)