Asian Games 2022 postponed due to Covid outbreak in China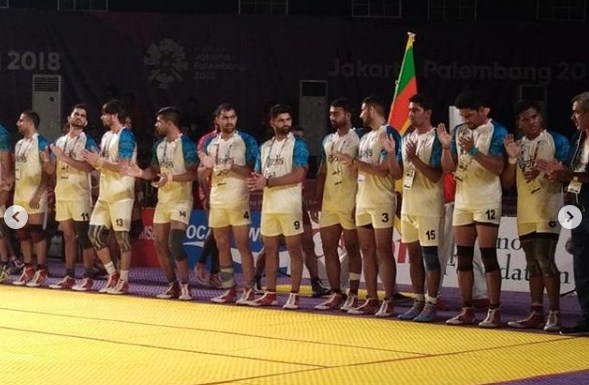 Asian Games which is also known as Asiad is a continental multisport event held every four years among athletes all over Asia. The Games were regulated by the Asian Games Federation (AGF) from the first games New Delhi in India in 1951, until the 1978 games. Since 1982 games they have been organized by the Olympic Council of Asia (OCA).
Kabaddi sport was included as a discipline in the 11th Asian Games Beijing 1990. Indian men's Kabaddi team clinched the Gold Medal of Kabaddi there. India is the champion in the succeeding Asian Games held in Hiroshima 1994, Bangkok 1998, Busan 2002, Doha 2006, Guangzhou 2010, & Incheon 2014.
Women's Kabaddi was included at 2010 Asian Games Guangzhou. Indian woman's Kabaddi team grabbed the Gold Medal of Kabaddi there. In the next Asian Games held at Incheon 2014 Indian team defended their gold medal. India's both teams were the champions of Kabaddi at Asiad.
Jakarta Asian Games 2018 were turned out to be revolutionary for the game of Kabaddi. Iran men's Kabaddi team won the Gold medal & India won the Bronze medal there. Iran women's Kabaddi team won the Gold medal there. Indian women's Kabaddi team had to satisfy on Silver medal there.
India is no longer undisputed champion in Kabaddi at Asian Games. For the game of Kabaddi, Asian Games is the topmost level. To play Kabaddi at Asian Games, represent the country & clinch the gold medal there is the ultimate dream of every Kabaddi player across the globe.
Hangzhou, China was getting ready to host the 19th Asian Games. Kabaddi event was scheduled from 18th to 23th September 2022. Due to fresh Coronavirus wave in China, the Asian Games has been postponed indefinitely. No alternative dates have been announced. New dates will be announced in near future.