Began as a replacement player, has now become a deadly raider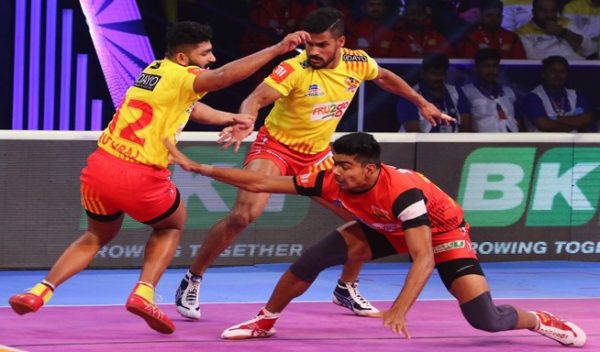 In the last two seasons of Pro Kabaddi, Pawan Kumar Sehrawat has been named as the player who has caught everyone's attention with his stormy game. Pawan also won the title of Most Valuable Player in the sixth season of Pro Kabaddi. Pawan recently revealed exactly how he started playing kabaddi. He was speaking at a live session on "Beyond the Mat" hosted by the Pro Kabaddi League's Instagram handle.
Speaking at the time, Pawan said,
"I started playing kabaddi about ten or twelve years ago when I was in school. I was pretty healthy at the time. I was also a bit overweight as well. There was no weight criterion for kabaddi competitions at that time. Our physical education teacher decided to include me with the team. He told me,
"We don't have enough players. You're tough. Your weight is good as well, you play for the team."
When it came to playing in the actual match, my performance was good. The teachers complimented me on watching my game. I was given a special trophy by the school for my good performance. I had done so well without any training or practice. So I decided to pursue a career in kabaddi. "
Pawan had scored a record 360 in the seventh season of Pro Kabaddi. He also won his sixth season title playing for the Bangalore Bulls.