Beware – Fake account in the name of E Bhaskaran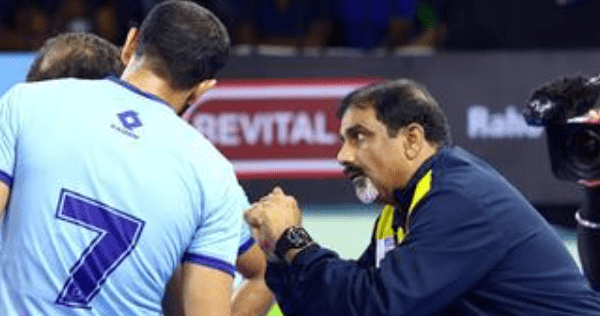 In the last few months, many kabaddi players have fallen victim to hacking. Even Ajay Thakur, a former India captain and a member of the Himachal Police, was a victim of it. Now these hackers have turned their attention to senior kabaddi coach E Bhaskaran.
This person has created a fake account on Facebook in the name of E Bhaskaran. From this account, he is messaging many people pretending to be E Bhaskaran and demanding money. He is sending a message to these people that he is in trouble and needs money as soon as possible.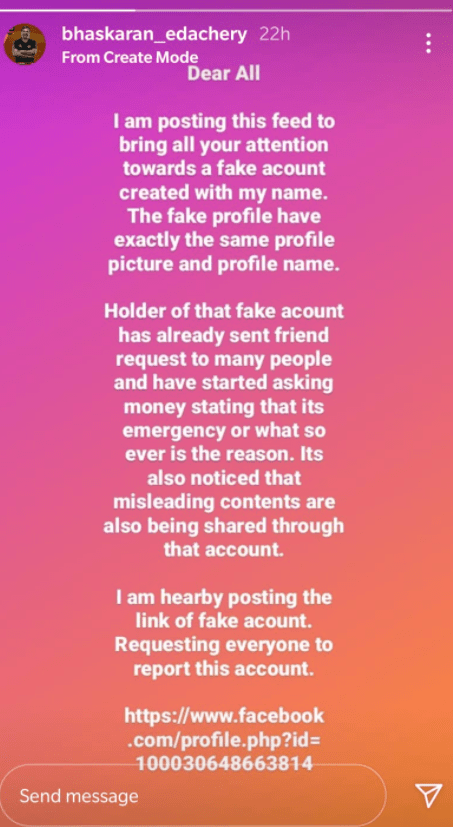 E Bhaskaran has given an explanation in this regard. He posted a story on Instagram saying that the account was not his and that someone was falsifying his name. He also said that no one should reply to the message from this account or pay the person. He has requested his fans to report this account by giving the link of this account.