Both the teams of Maharashtra enter the knockout stage with a hat trick of wins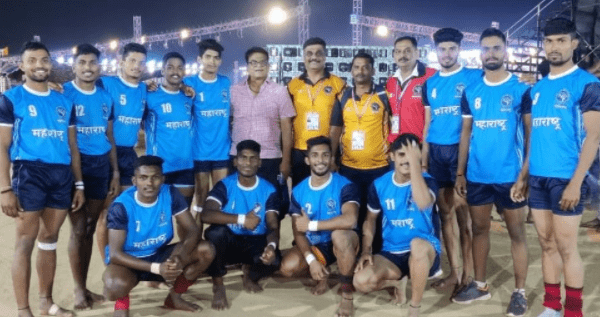 Both the Maharashtra boys and girls teams have scored a hat trick in the 47th Junior National Kabaddi Championship at Suryapeth in Telangana. With these three victories, both the teams have reached the knockout stages.
The boys team topped Group E with three wins over Madhya Pradesh (49-47), Chhattisgarh (74-23) and Tamil Nadu (38-20). Captain Tejas Patil and Shivam Patare have done well. In this group, Tamil Nadu has won two out of three matches and secured the second position while Madhya Pradesh and Chhattisgarh have yet to open their accounts.
Maharashtra's girls team defeated Kerala (61-22), Vidarbha (62-12) and Punjab (38-30) to top the group. Punjab is second in the group while Vidarbha and Kerala have yet to open their accounts.
In the playoffs, there are chances that the boys will face Vidarbha while the girls will face Chhattisgarh