BREAKING – Spectator gallery collapsed before the start of the national tournament in Telangana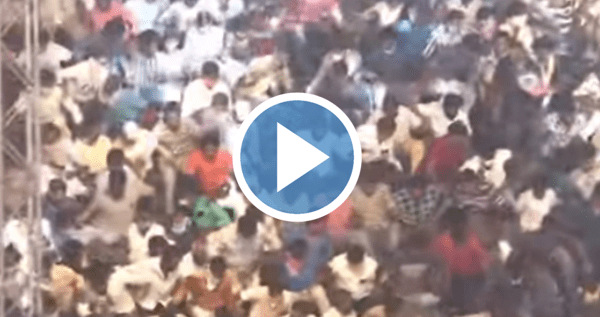 The 47th Junior National Championship is starting from today at Suryapet in Telangana state. Now that all the preparations for the tournament have been done, there is shocking news coming from the venue. The spectator gallery on the side of the stadium is understood to have collapsed just before the start of the tournament.
No player or umpire was injured in the incident. All players and umpires are safe. However, it is not yet understood whether this gallery was overcrowded or not. The incident took place just as the opening ceremony of the competition had begun.
Shocking incident at the 47th Junior National Kabaddi Tournament#khelkabaddi #suryapet #juniornationals pic.twitter.com/HrNRhafbga

— Khel Kabaddi (@KhelKabaddiNews) March 22, 2021
There was confusion at the venue for some time after this incident. Police and volunteers present at the scene immediately started the rescue operation. It was not immediately clear how many of the spectators were injured and how serious the injuries were. The opening ceremony of the competition has been postponed after this incident.