By doing this, Anup once again showed his selflessness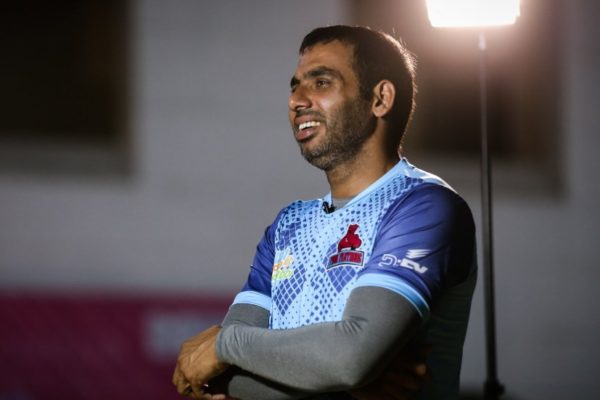 Former India captain Anup Kumar, popularly known as Captain Cool, has retired after the sixth season of Pro Kabaddi. In Pro Kabaddi, Anup played for U Mumba and Jaipur Pink Panthers. Of these, he won his second season from the U Mumba team. Soon after his retirement, Anup took over as the coach of the Puneri Paltan.
No matter what the situation in the match, Anup was always calm. There are instances where Anup has won the match just because of keeping calm. Anup's selflessness is also often the subject of fans' discussion. Even when he was retiring, he maintained his selflessness.
Anup played for Jaipur in the sixth season of Pro Kabaddi. His performance this season had not been very good. Anup himself realized that he could no longer play like before. There were rumours in the media that Anup would retire. This time Anup
was at a very important point in his career. In Pro Kabaddi, Anup had scored 596 points. If he had completed 600 points, he would have become only the seventh player in pro kabaddi to do so at that time.
If it was any other player, he would have thought of playing another match and completing 600 points. Anup, however, decided to retire on the same day as his son's tenth birthday. He made this decision despite the idea that he only needed 4 points to complete 600 points. Anup, who used showcased his perfect timing in kabaddi matches, showed the same even when he retired. Here too, he showed his selflessness and set a good example for future kabaddi players. Despite retiring due to such incidents, Anup still rules the hearts of millions of fans.