Chance for Kabaddi players to get into Railways team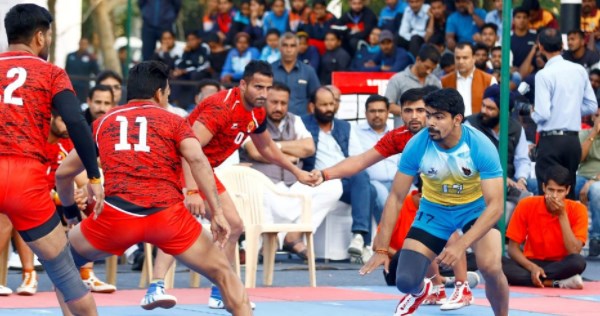 Railway Recruitment Cell of Central Railway has started the recruitment process against sports quota. Central Railway has published a detailed advertisement in the newspaper and on their website. It has a total of 21 posts through sports quota. There is 1 post for Kabaddi player in level (3/2).
The posts are open to all regardless of community. There is no reservation for SC/ST/OBC.
All the information about this recruitment is as follows:
1) Date of availability of application for recruitment – Application is activated now.
2) Last date to submit the application – 27 December 2021 till 7 pm.
3) Eligibility of Age – Minimum 18 years and maximum 25 years.
4) Educational Qualification – Passed 12th/ Passed matriculation plus course/ ITI approved by NCVT
5) Sports Achievement Norms – Represented in Asiad (Senior), Represented in World Cup (Junior/Youth/Senior), and 3rd position in (Junior/Youth/Senior) National Championships.
All candidates will be called for trials. The candidates who secure 25 or more out of 40 marks will be called for next stage of recruitment. Applicants can apply on the website www.rrccrr.com