Chandigarh University, SRM University Reach The Final At Khelo India University Games 2023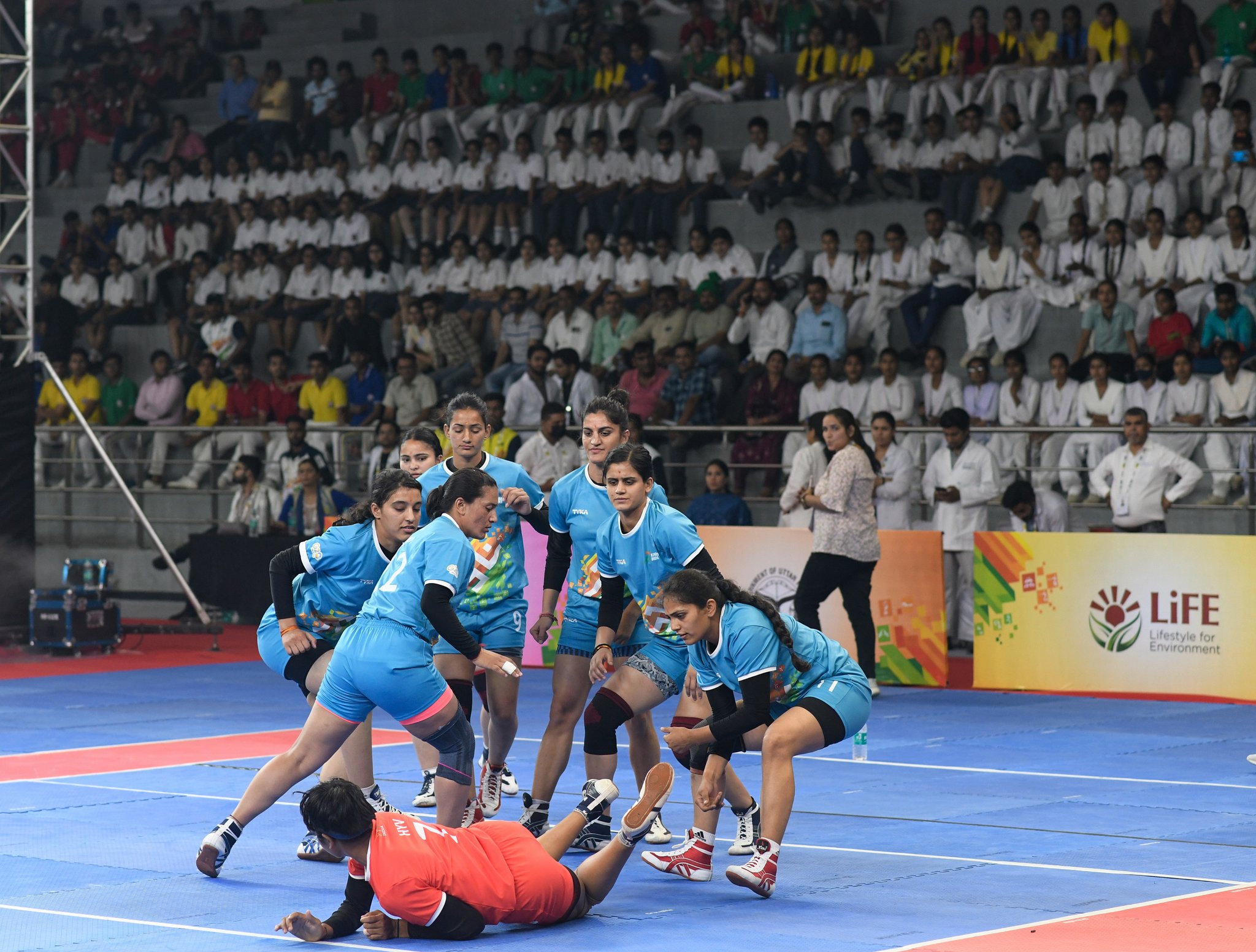 The Khelo India University Games programme was introduced by the Indian Government 2020. Khelo India University Games was launched after the success of Khelo India Youth Games.
It was to revive the sports culture in India at the grass-root level by building a strong framework for all sports played in our country & establish India as a great sporting nation.
The Indian Central Government in associate with Uttar Pradesh State Government will organize the third edition of Khelo India University Games. It was inaugurated on 23rd May 2023.
Kabaddi is also a part of Khelo India Games. Kabaddi is scheduled from 23rd to 27th May 2023 at SVSP sports complex, indoor hall, Gautam Buddha Nagar district, Uttar Pradesh State.
Yesterday (23rd May), Chandigarh University defeated SRM University Tamilnadu 33-32 & Guru Kashi University beat Vels University 57-39 to reach the final.
In girl's section, KUK University thrashed The University Of Burdwan 55-27 & CRS University Jind crushed HP University Shimla 31-22 to went into final.
Semi Final Results:
Boy's Category:
1) Chandigarh University 33 – 32 SRM University Tamilnadu
2) Vels University, Kota 39 – 57 Guru Kashi University
Girl's Category:
1) KUK University 50 – 27 The University Burdwan
2) HP University Shimla 32 – 22 CRSU Jind