Chhattisgarh team for senior national kabaddi tournament announced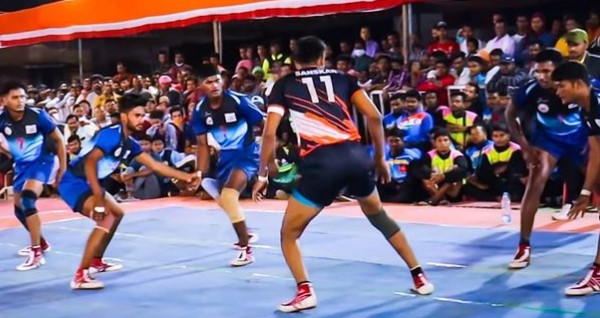 The 68th Senior National Kabaddi Championship is starting from April 13 in Ayodhya, Uttar Pradesh. With the competition approaching, various states have started announcing their teams. So far, teams from Railways, Maharashtra, Goa, Himachal Pradesh and Gujarat have been announced. Now Chhattisgarh has been added to it.
Team Chattisgarh for 68th Senior National Kabaddi Championship#khelkabaddi #seniornationals #Ayodhya pic.twitter.com/WtDTVXwX6o

— Khel Kabaddi (@KhelKabaddiNews) April 10, 2021
The Chhattisgarh team will be as follows.
1. Virendra – Bilaspur
2. Jainendra – Korba
3. Umesh Singh – Bilaspur
4. Shubham – Balod
5. Durgesh – Bilaspur
6 Janaki Rao – Bhilai
7. Sanskar – Bilaspur
8. Vinay – Mahasamund
9. Manharan – Janjgir
10. Rose – Garia off
11. Sandeep – Bemtara
12. Gulshan – Janjgir
Waiting list
1. Shamu – Bilaspur
2. Dhruv – Bilaspur
3. Surendra – Korba