Dabang Delhi Kabaddi Club announces Shiv-Naresh as the Kit Partner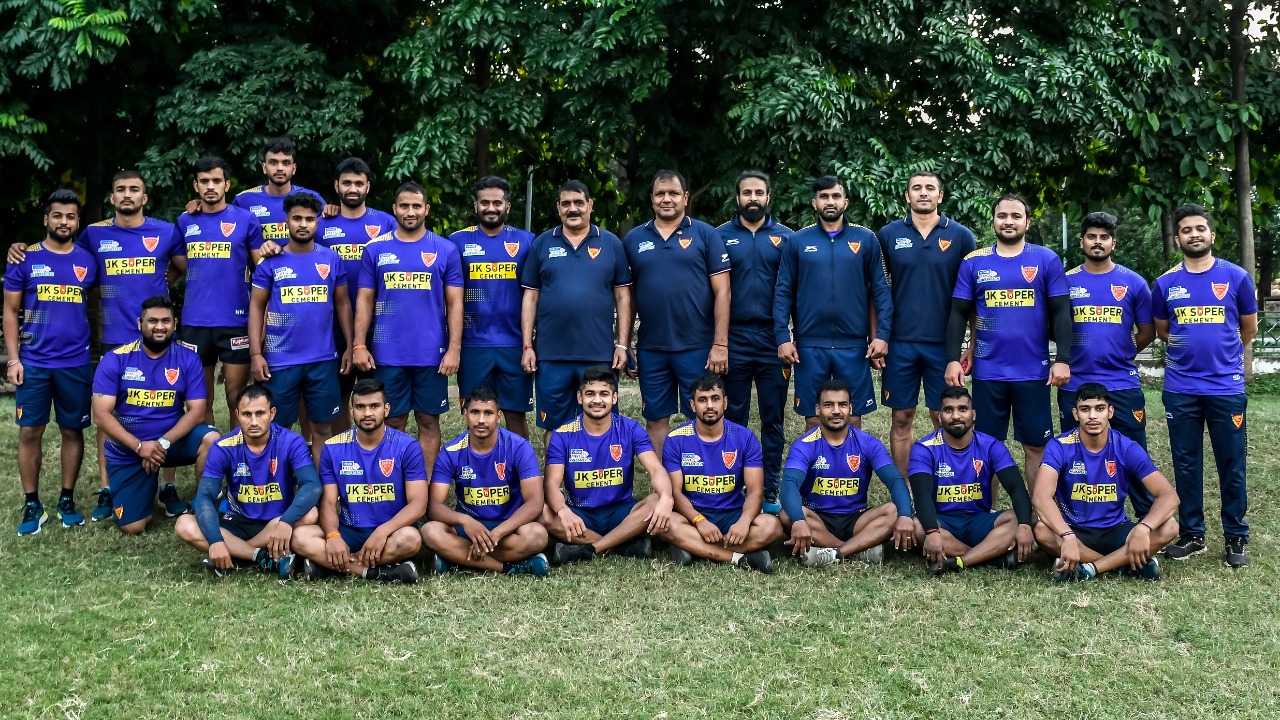 India, 9th November 2021: Dabang Delhi Kabaddi Club, the Delhi franchise of Pro Kabaddi League, today announced Shiv-Naresh as its Kit Partner for the upcoming season of the Pro Kabaddi League. As part of this engagement, Shiv-Naresh will manage end-to-end kits and apparels for Dabang Delhi K.C. for the entire season 8, which is scheduled to begin later this year.
Commenting on this partnership, President of Dabang Delhi K.C. said, "We are thrilled with the return of the Pro Kabaddi League after a span of two years. We are also excited to start our new association with Shiv-Naresh as Kit Partners for the upcoming tournament. They are one of the country's leading sports apparel manufacturers and we are confident that our fans and players will shine bright in the new kit."
"Going by our mantra at Shiv Naresh Sports Pvt Ltd, we have our proverb 'From Indian, By Indian, To Indian' which is the principal driving factor to give our absolute best to the sports fraternity. Continuing with our efforts for assisting the sports fraternity we are privileged to be associated with the stalwarts Dabang Delhi by being their Kit Partners. We look forward to many such future associations and endeavours. Our best wishes to the team for the upcoming Pro Kabbadi League", said the spokesperson from Shiv-Naresh on this association.
Dabang Delhi were the runner's up in the season 7 of the Pro Kabaddi. This year, in the PKL auctions, Dabang Delhi K.C. has further strengthened its squad for the forthcoming Season 8 of the league by picking up some of the marquee players including Ajay Thakur, Manjeet Chillar, Jeeva Kumar, Sandeep Narwal and many more apart from retaining the "Naveen Express". The team is hoping to do one better this season with the new squad. The season 8 of the tournament is scheduled to begin later this year.
Since 1987, Shiv-Naresh is shaping the future of Indian Athletes with its modern technologies for manufacturing one of the Country's best Sports Apparels and Equipments. Classic, cultured, and expertly curated, 'Shiv-Naresh' is the ultimate destination for today's sports person. From head gears to hand gloves, from T-Shirts to footwear, the company dispense Whole Caboodle. For keeping up with the pace of Indian Market & its popular demands, Shiv-Naresh employs 800+ people and has over 7000 distributors across India.
This partnership was facilitated by Mr. LB Yadav of Passion Events. a sports consulting and sponsorship advisory firm.