Dabang Delhi Kabaddi Club onboards JK Super Cement as the Title Sponsor for the upcoming Pro Kabaddi League Season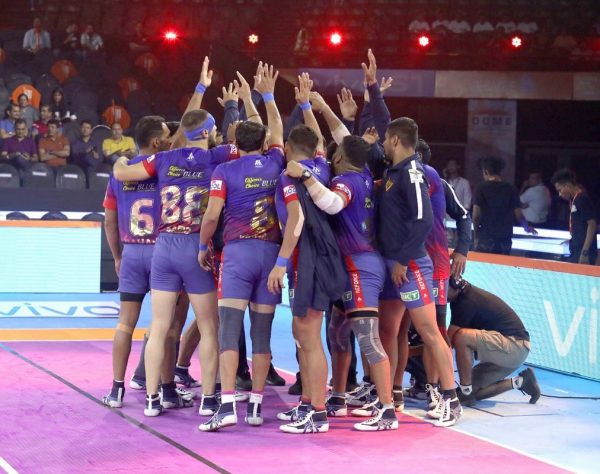 India, 13 December 2021: Dabang Delhi Kabaddi Club, the widely followed Delhi franchise of the Pro Kabaddi League, today announced JK Super Cement as its title sponsor for the upcoming two seasons of the Pro Kabaddi League. As part of this partnership, Dabang Delhi players will now sport the JK Super Cement brand logo on their match-day and practice jerseys. In addition, the brand will get visibility through DDKC in-stadia branding, official website, and respective social media platforms, besides creating a stronger association with the sport and the team.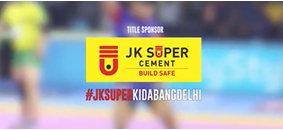 Commenting on this partnership, Durganath Wagle, Director of Dabang Delhi K.C. said, "We are delighted to announce our partnership with JK Super Cement for second year in a row. Over the years, the brand JK Super Cement has built a strong presence within the Indian cement industry, demonstrating strength, durability, and safety. All these characteristics echo our brand ethos and resonate well with the spirit of our team, which have also reflected in our performances across the previous seasons of the Pro Kabaddi League. We look forward to a successful association with JK Super Cement and a successful season ahead."
Mr. Love Raghav, Head – Branding, JK Cement (Grey Cement Business) said, "The spirit of strength and perseverance that JK Super Cement shares with Dabang Delhi KC is unmatched. After a stellar season in 2019, we are thrilled to be associated once again with Dabang Delhi. We truly believe that Dabang Delhi embodies our enthusiasm, and we are looking forward to another wonderful season ahead. This time they are better, stronger, intense…..this time they are #JKSUPERKIDABANGDELHI."
Dabang Delhi were the runners up in the season 7 of the Pro Kabaddi. This year, in the PKL auctions, Dabang Delhi K.C. has further strengthened its squad for the forthcoming Season 8 of the league by picking up some of the league's marquee players including Ajay Thakur, Manjeet Chillar, Jeeva Kumar, Sandeep Narwal and many more apart from retaining the "Naveen Express".
The eighth season of Pro Kabaddi is scheduled to begin from December 22, 2021, and the matches will be aired on Star Sports Network and Hotstar.