Daiora team emerged as a winner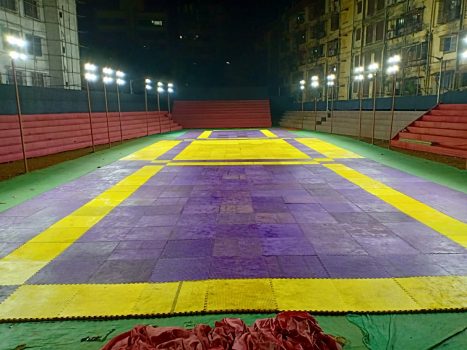 Haryana style Kabaddi competition was held in Dulhera, Bahadurgadh, Haryana. Daiora team from Kaithal district won the title. Haryana Youth Congress secretary Deepak Deshwal was present on the occasion.
Kaithal district's Daiora team defeated Bahu Akbarpur team from Rohtak district in the final match by 6 points. The final score was 21-15. Rinku from Kharenti won the Best Raider award.
Deepak Deshwal awarded Kaithal district's Daiora team with a cash prize of Rs. 71,000 & a glorious trophy. The runner up team of Bahu Akbarpur was given a cash prize of Rs. 51,000 & a trophy.
He also congratulated Coach Ravindra & their team for the successful organisation of this tournament. Manjeet Deshwal, Monu Sadh, Sanjay, Krishna Fauji, Rohit Deshwal were present here.
Amit Chhudani, Satyawan Dhaka, Surjeet, Monu, Sumit, Honey, Jitendra Master, Naveen, Akhil, Kunal, Ashok Coach Nahri, Rambeer Coach Chhudani, Bhale Guruji, Sanjay Lahad also graced the occasion.