Day 1 Results: Yuva Kabaddi Series Monsoon Edition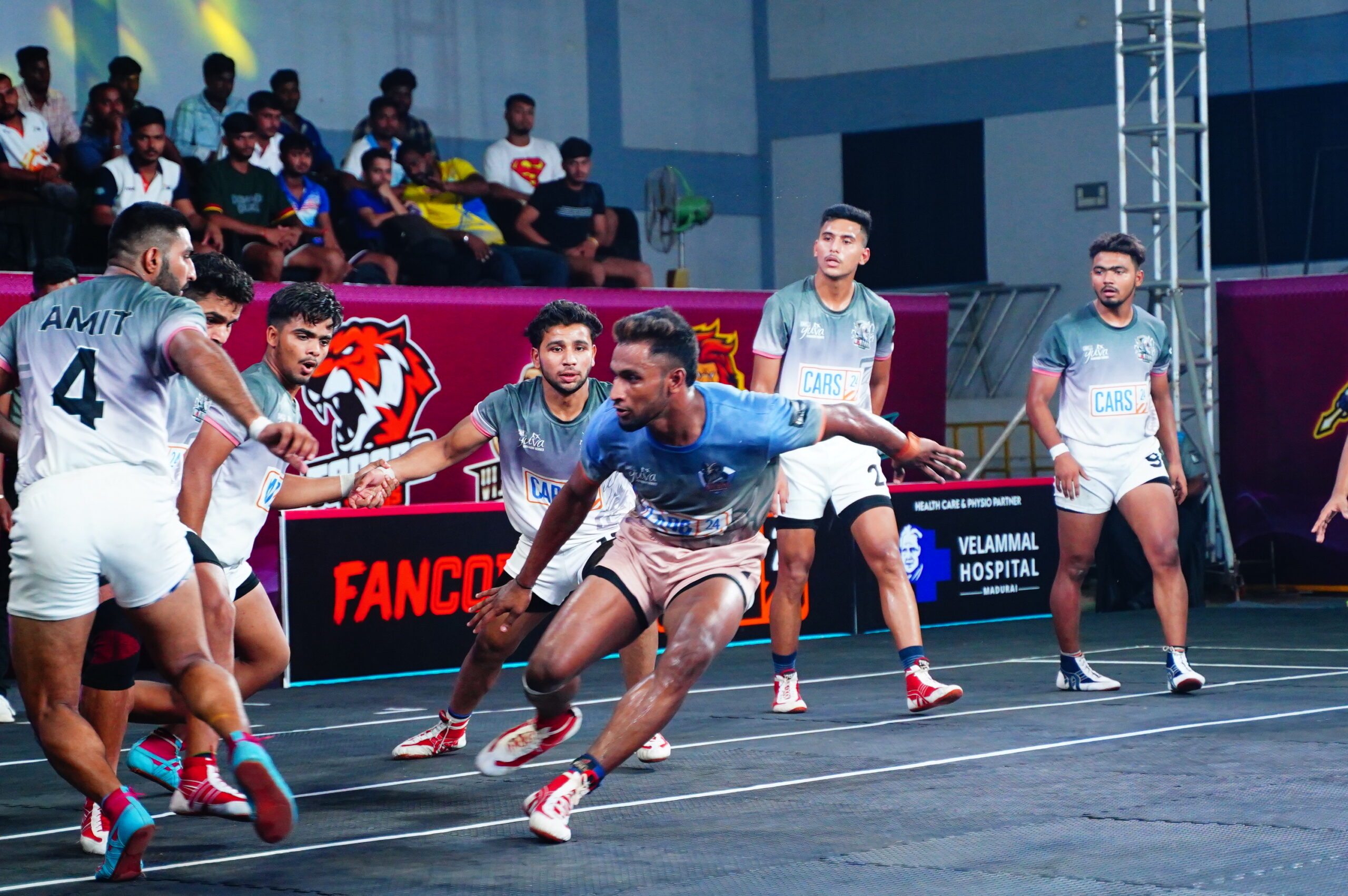 Yuva Kabaddi Series Monsoon edition 2023 has started from 24th September 2023. Fatima College Indoor Stadium, Madurai, Tamilnadu is the venue of this summer edition of the tournament. 16 teams are participating in this competition. Hampi Heroes was the winner of Summer Edition here.
The teams namely Hampi Heroes, Aravalli Arrows, Kaziranga Rhinos, Palani Tuskers, Periyar Panthers, Chola Veerans, Chambal Challengers, Nilgiri Knights, Sindh Sonics, Himalayan Tahrs, Maurya Mavericks, Maratha Marvels, Panchala Pride, Tadoba Tigers, Vijayanagara Veers, Murthal Magnets are competing here with each other for the trophy.
The tournament was inaugurated on 24th September. Murthal Magnets, Nilgiri Knights, Chola Veerans and Panchala Pride started their campaign on a winning note by beating their respective opponents.
Day 1 Results:
1) Murthal Magnets 38 – 24 Maurya Mavericks
2) Aravalli Arrows 29 – 30 Nilgiri Knights
3) Chola Veerans 53 – 14 Himalayan Tahrs
4) Panchala Pride 56 – 23 Maratha Marvels