Day 12 Results: Yuva Kabaddi Series 2022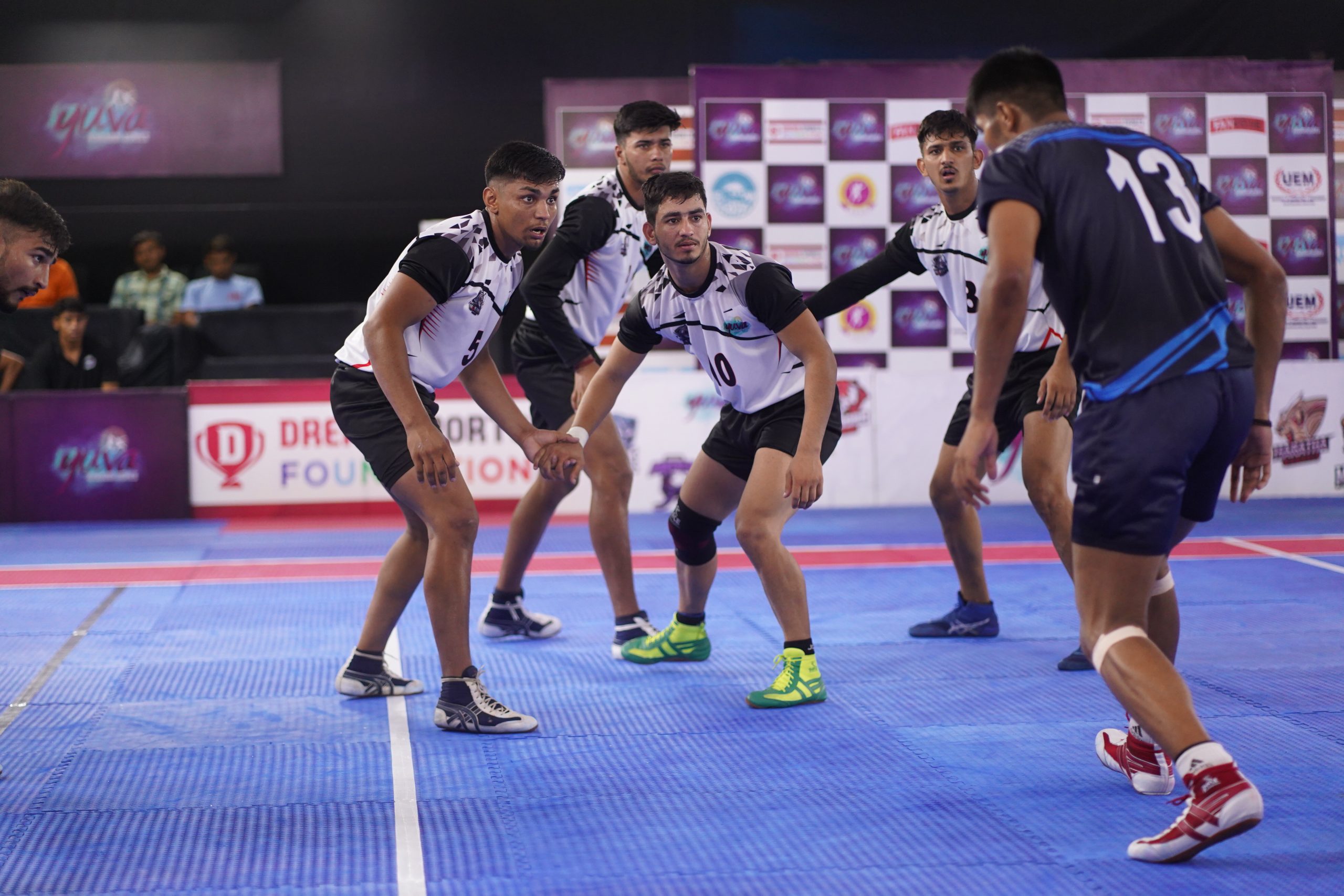 Yuva Kabaddi Series has started from Saturday 28th March. Jaipur district, Rajasthan state is the venue of this tournament. 11 teams are participating in this competition.
The tournament was inaugurated on 28th May. Final match will be played on 3rd July. 124 matches will be played in this two months tournament. 12 days are over since the competition has begun.
The survival round has been concluded with the elimination of Mughal Mavericks, Vijayanagara Veers & Sindh Sonics. Eight teams are competing at the booster round.
In first match of yesterday (10th June), Murthal Magnets thrashed Hampi Heroes with the score of 54-20. In the second match Tadoba Tigers defeated Kaziranga Rhinos with the score of 46-27.
In a thrilling match of evening session Periyar Panthers defeated Aravalli Arrows by 1 point. The winning score was 42-41. Panchala Pride won against Maratha Marvels 42-24.
Day 12 Results:
1) Murthal Magnets 54 – 20 Hampi Heroes
2) Tadoba Tigers 46 – 27 Kaziranga Rhinos 46
3) Periyar Panthers 42 – 41 Aravalli Arrows
4) Panchala Pride 42 – 24 Maratha Marvels