Day 2: Yuva Kabaddi Series Monsoon Edition Results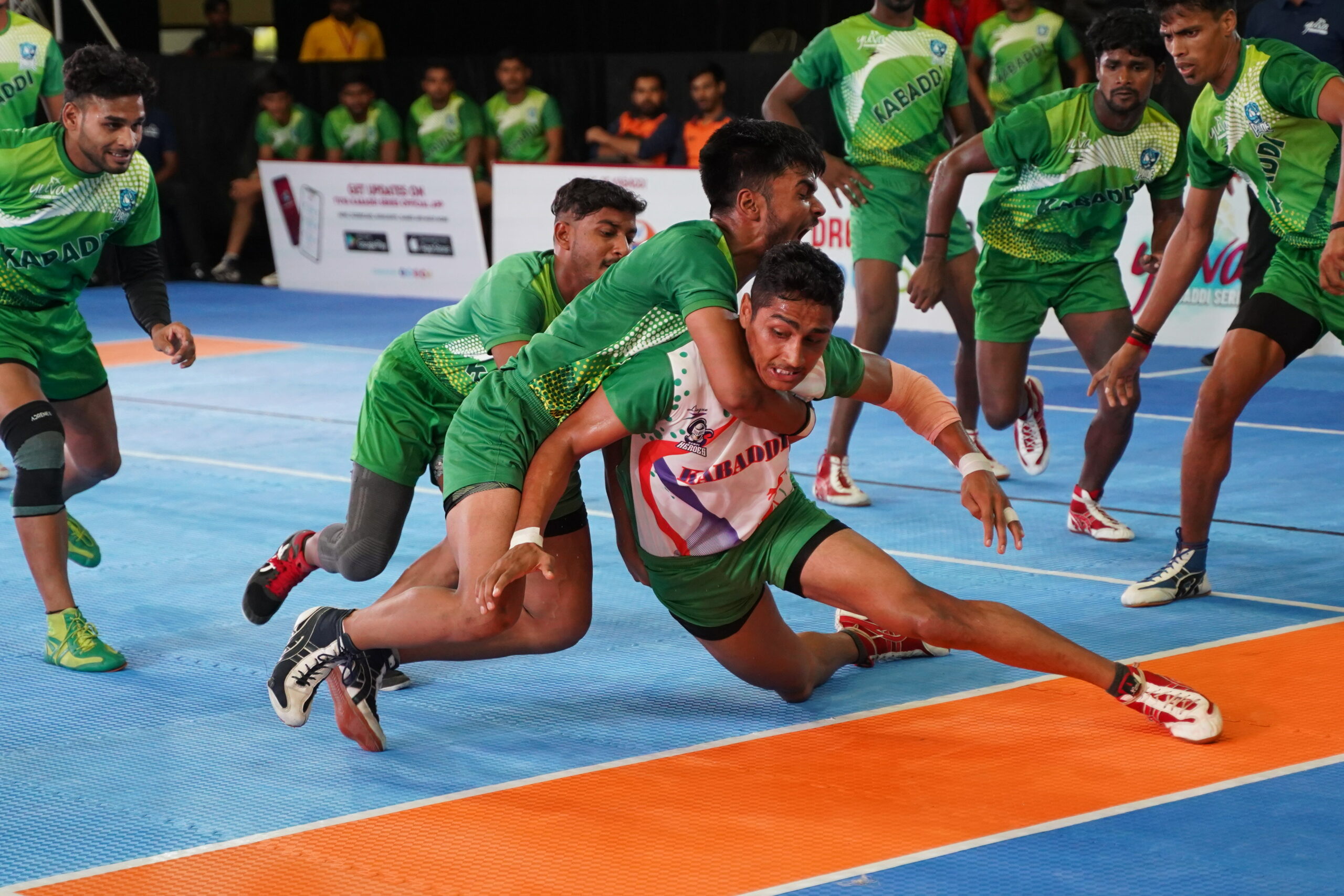 Yuva Kabaddi Series monsoon edition has started from Saturday 10th September. Harivansh Tana Bhagat Indoor Stadium, Ranchi, Jharkhand is the venue of this monsoon edition tournament.
10 teams are participating in this competition. The tournament was inaugurated on 10th September. More than 200 players across India are taking part.
In the first match of yesterday (11th September), Periyar Panthers suffered a defeat in the hands of 30-42. After Kaziranga Rhinos defeated Murthal Magnets 39-36.
Hampi Heroes crushed Panchala Pride 55-37. In the next match Vijayanagara Veers thrashed Sindh Sonics 39-21. Maratha Marvels defeated Tadoba Tigers 48-42.
Day 2 Results:
1) Periyar Panthers 30 – 42 Aravalli Arrows
2) Murthal Magnets 36 – 39 Kaziranga Rhinos
3) Panchala Pride 37 – 55 Hampi Heroes
4) Vijayanagara Veers 39 – 21 Sindh Sonics
5) Maratha Marvels 48 – 42 Tadoba Tigers