Day 5 First Half Results: Yuva Kabaddi Series 2022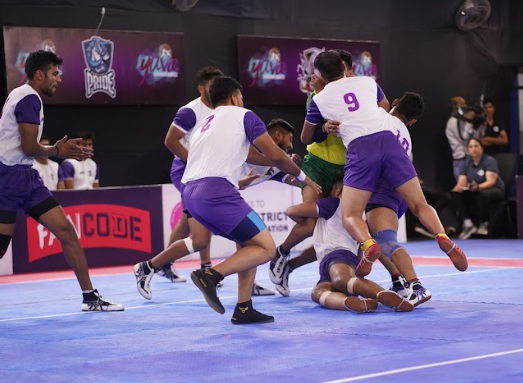 Yuva Kabaddi Series has started from Saturday 28th March. Jaipur district, Rajasthan state is the venue of this tournament. 11 teams are participating in this competition.
The tournament was inaugurated on 28th May. Final match will be played on 5th June. 45 matches will be played in 9 days of the tournament. Five days are over since the competition has begun.
In the first match of yesterday (1st June) morning slot, Mughal Mavericks, Mughal Mavericks crushed Vijayanagara Veers as 46-30. Amit Kumar of Mughal team scored 1 tackle & 12 raid points.
Saitan Ghasal took 5 tackle points & Rahul Kumar got 6 tackle points. Murthal Magnets thrashed Periyar Panthers as 47-30 in the second match of morning slot. Ashu Malik of Murthal team scored 2 tackle & 14 raid points.
Day 5 First Half Results:
1) Mughal Mavericks 46 – 30 Vijayanagara Veers
2) Murthal Magnets 47 – 30 Periyar Panthers