Day 6 First Half Results: Yuva Kabaddi Series 2022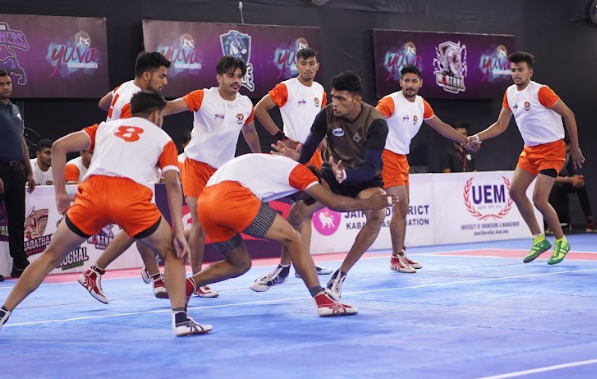 Yuva Kabaddi Series has started from Saturday 28th March. Jaipur district, Rajasthan state is the venue of this tournament. 11 teams are participating in this competition.
The tournament was inaugurated on 28th May. Final match will be played on 5th June. 45 matches will be played in 9 days of the tournament. Six days are over since the tournament has begun.
The first match of today's morning slot, took place between Hampi Heroes & Maratha Marvels. It was won by Hampi Heroes with the score of 37-27. Sonu Azad of Hampi team notched up 14 raid points.
In the second match Tadoba Tigers defeated Vijayanagara Veers with the score of 35-32. Sachin Jagbir's 7 raid points were significant in Tadoba team's victory.
Day 6 First Half Results:
1) Hampi Heroes 37 – 27 Maratha Marvels
2) Tadoba Tigers 35 – 32 Vijayanagara Veers