Day 6 Second Half Results: Yuva Kabaddi Series 2022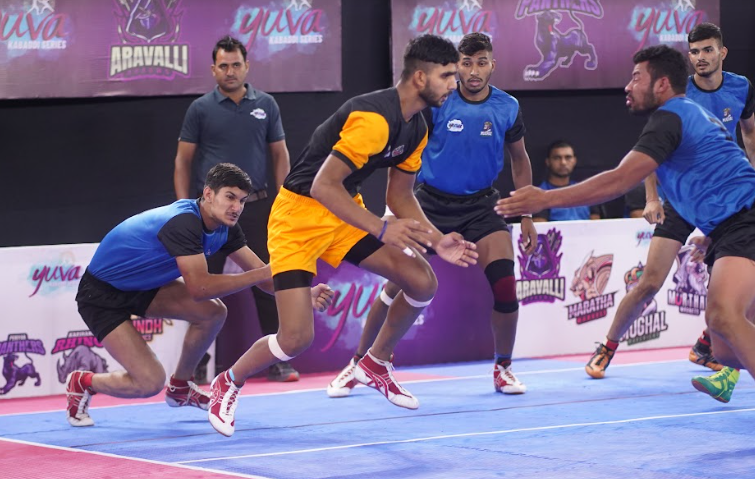 Yuva Kabaddi Series has started from Saturday 28th March. Jaipur district, Rajasthan state is the venue of this tournament. 11 teams are fighting for the prestigious title.
The tournament was inaugurated on 28th May. Final match will be played on 5th June. 45 matches will be played in 9 days of the tournament. Seven days are over since the tournament has begun.
The first match of yesterday (2nd June) evening slot, was won by Murthal Magnets against Aravalli Arrows with the score of 45-25. Ashu Malik of Murthal team notched up 3 tackle & 18 raid points.
In the second match Periyar Panthers crushed Panchala Pride with the score of 62-29. Rinku & Ashish Narwal scored 12 & 11 raid points respectively for Periyar team.
Sindh Sonics thrashed Mughal Mavericks as 54-35 in the third match of evening slot. Himanshu Surajmal of Sindh team scored 29 raid points. He was the star of his team's victory.
Day 6 Second Half Results:
1) Murthal Magnets 45 – 25 Aravalli Arrows
2) Periyar Panthers 62 – 29 Panchala Pride
3) Sindh Sonics 54 – 35 Mughal Mavericks