Day 7 Results: Bangabandhu Cup 2023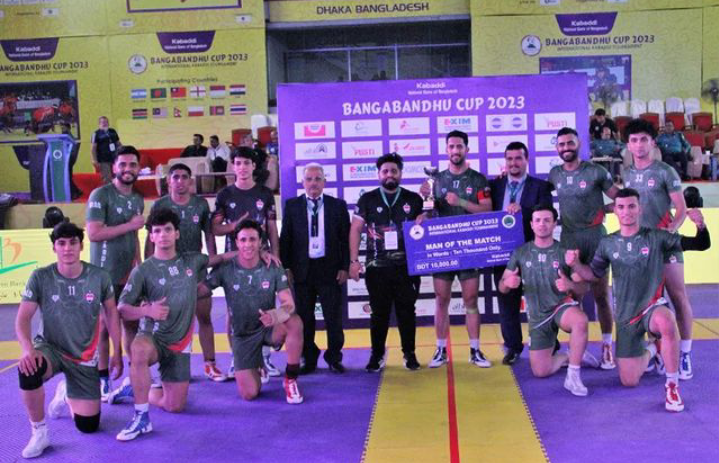 The Bangabandhu Kabaddi Cup is an International Kabaddi Tournament organised by Bangladesh Kabaddi Federation in Bangladesh. The third season of this tournament is scheduled from 13th to 20th March 2023.
The matches are being played in Dhaka city. The tournament took place for the very first time in 2021. It was major boost to International Kabaddi in the Covid times & notable success of Bangladesh whose National Sport is Kabaddi.
The upcoming third season is seeing the participation of twelve countries. Two times champion Bangladesh, Nepal, Kenya, Srilanka, Poland, Argentina, England, Iraq, Indonesia, Malaysia, Thailand & Chinese Taipei are participating in this tournament.
The tournament was inaugurated on 13th March. Yesterday (19th March) Chinese Iraq, Poland, Thailand & Kenya won their matches. The group stage matches have been concluded here.
Day 7 results are as follows :
1) Iraq 47 – 36 England
2) Poland 86 – 33 Argentina
3) Thailand 55 – 26 Indonesia
4) Kenya 41 – 36 Sri Lanka