Deepak Hooda nominated for Arjuna Award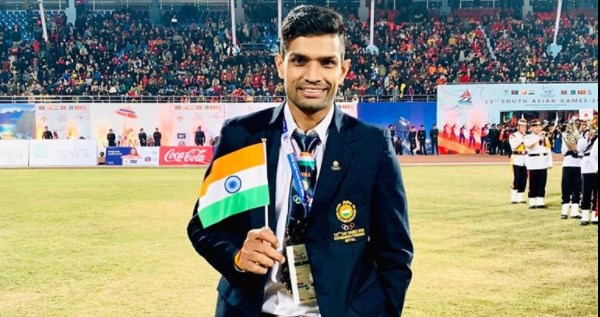 Indian Kabaddi captain Deepak Hooda has been nominated for the prestigious Arjuna Award from the Government of India. A committee appointed by the Sports Ministry of the Government of India has recommended a total of 29 players for the award.
In an interview to Dainik Jagran after being nominated for the Arjuna Award, Deepak said,
"Of course I am happy to be nominated for the award. It is a national honour and I am getting it. It will be my endeavour for India to win various competitions."
Deepak has won gold medals for India in the 2016 World Cup as well as in the 2016 and 2019 South Asian Games. He also won a gold medal from India at the 2018 Dubai Masters.
Along with Deepak, kabaddi coach Krishna Kumar Hooda has been nominated for the Dronacharya award while Manpreet Singh has been nominated for the Dhyan Chand award.
The awards are presented annually by the President of India on 29th August, the National Sports Day. This time, however, the ceremony will be held online, the sports ministry said. Hon'ble President Ramnath Kovind will announce the names of the award-winning players.