Defending champions Pune thrown out; Ratnagiri's both teams still in the championship race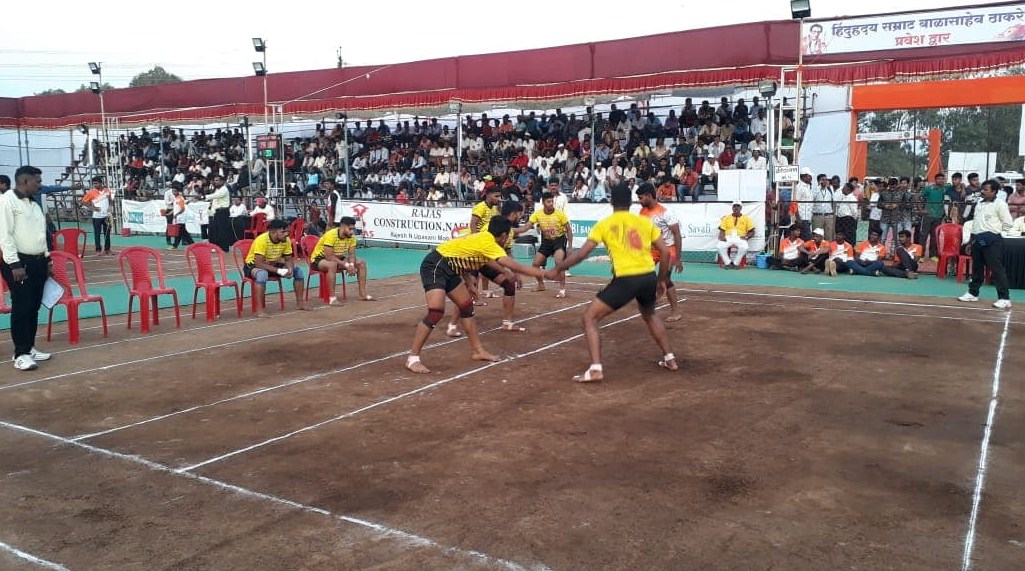 Yesterday at 66th Senior Group State Men's and Women's Championships playoff matches were played. The tournament is being hosted in Sinnar, Nashik. Each four pre-quarter final matches were held in both men's and women's category. After that each four matches of quarterfinals were played in both categories i.e. men's and women's.
Talking about Women's category Palghar went into the semi finals as they beat Satara in pre-quarterfinals and then Kolhapur 33-31 in quarter-finals. Mumbai Suburb also made it to the semi-finals by defeating Mumbai City 39-21. Komal Devkar and Sayli Nagvekar scored 8 raid points and Pooja Jadhav was successful with 8 tackle points. Ratnagiri cliched a victory over the hosts Nashik and Pune crushed Thane to enter into the semi finals.
In the first match of Men's quarter-finals Raigad won over Nandurbar 34-23 to book their place in semi-finals. Whereas Ratnagiri give a shocking defeat to defending champions Pune.
Mumbai City managed to win against Kolhapur 30-20. Pankaj Mohite's raids and Sandesh Kule's defense helped Mumbai City to book their place in the semifinals. . Mumbai Suburb suffered a loss in the hands of Sangali 20-16 and and became the fourth and last semi-finalists.
Today semifinal matches and the final match will be played.
Semi-Final Line Up :
Women's Category
1) Mumbai Suburb VS Palghar
2) Pune VS Ratnagiri
Men's Category
1) Raigad VS Ratnagiri
2) Mumbai City VS Sangali