Dena Bank, Vijayashri Process make it to the knock out round at Thane Mayor Kabaddi Championship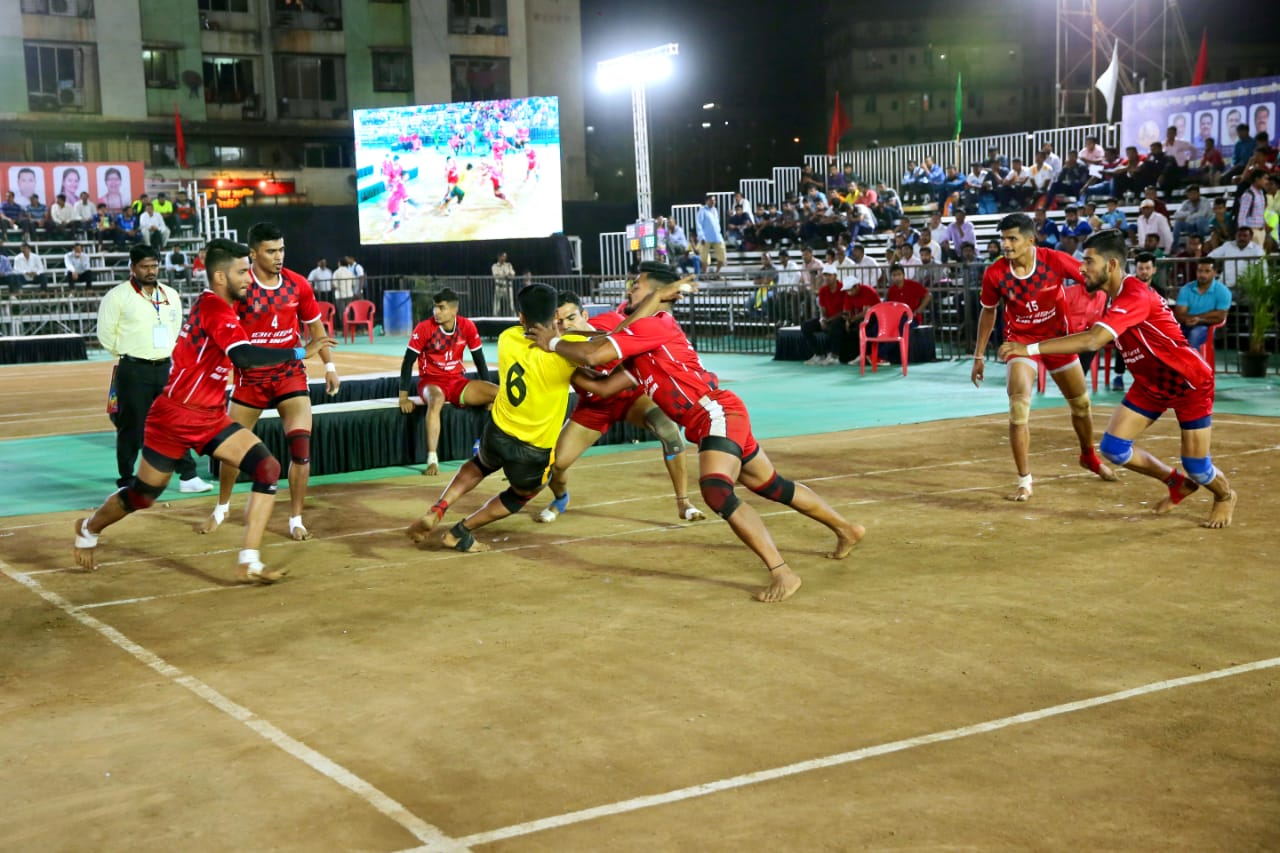 Thane: Diva Krida Mahotsav Ground is buzzing with Kabaddi fervor for the past few days with the ongoing Thane Mayor Kabaddi Championship. The tournament last night wrapped up the league games and is now geared up for the much anticipated knock out games.
In the men's division, it was Air India against Chavan Udyog Samuha. By the half time Chavan Udyog Samuha had a 19-16. It was Air India in the second half that took the lead and won the game with a 37-28 margin.
In the next encounter, Union Bank was on the front foot right since the beginning. By the half time Union Bank was ahead with 17-09 score and the momentum continued as they won the game 26-25 which proved to be a close tie at the end.
In the women's division it was Dena Bank vs Vijayashri Process. Dena Bank won the game 37-17 in a convincing manner. Dena Bank made it to the knock outs after winning both their games and Vijayashri Process also qualified for the knock out round after winning one game and losing other.