Despite being a senior, Ajay Thakur will learn this thing from Rahul Chaudhary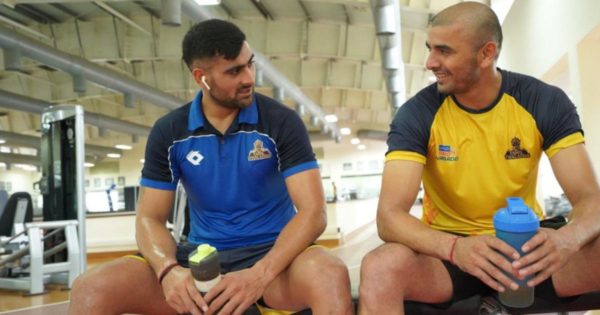 So far, many players have visited the 'Beyond the Mat' event organized by the Pro Kabaddi League. The second season of this program has started from Sunday (October 4). Former India captain Ajay Thakur was present in the first episode of the second season of 'Beyond the Mat'. During the show, he expressed his views on many things.
During the event, he was asked which player he would like to learn from or take something good from. To which Ajay replied that he would learn from Rahul Chaudhary how to raid on both sides. Also, he would like to have the power that Dharmaraj Cherlatan has. Ajay also said that he would like to play an all-rounder like Deepak Hooda. He also said that he would like to behave like Captain cool Anup Kumar.
Ajay also said that he was inspired to play kabaddi by his cousin. His cousin has played in the South Asian Games. At the time, he was much appreciated. Seeing that, Ajay was inspired. He wanted the same honour for himself.
Ajay is a successful kabaddi player from India. He has also led the Indian team. He was also part of the Indian team that won the 2014 Asian Games and the 2016 World Cup. He has also been honoured with Arjuna Award and Padma Shri Award. He is the first kabaddi player to receive the Padma Shri award.