District Level Kabaddi tournament held in Madhya Pradesh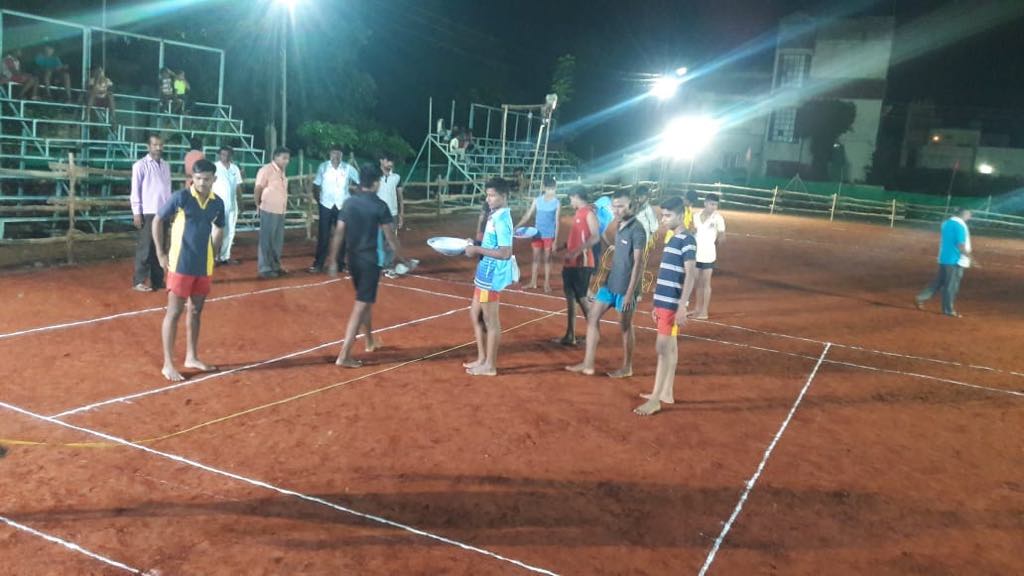 A District Level Kabaddi tournament commenced at Nagtara, Hoshangabad, Madhya Pradesh. 24 teams participated in the tournament.
Satwasa team won the title here as they beat Khapdiya. Nagtara team placed at the third position. The winning team was given a cash award of Rs. 11,001.
The first and second runner up team received a cash award of Rs. 7,001 & 4,001 respectively. The fourth team Sehra was given a cash award of Rs. 2,001.
Suresh and Ram Swaroop were the commentators in the match. Radheshyam Patel, Shyam Patel, Ashok Raghuwanshi, Sivil Patel, Devendra Patel, Ramesh Patel were the referees.
Ram Hajur Patel, Bharat G Patel, Ashok Patel, Shivraj Patel, Haribabu Patel were present at the prize distribution ceremony.