Durgamata Sports Club clinch the Swapna Safalya Kabaddi Tournament Trophy
Durgamata's Prathamesh Lande crowned Best Player of the Tournament.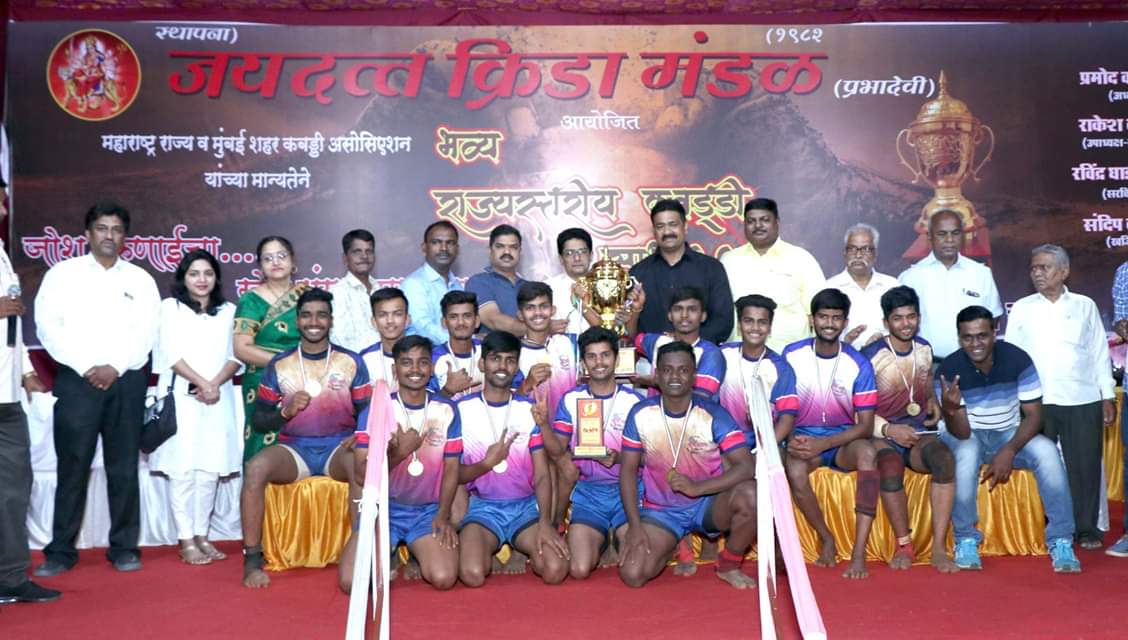 The final of the Swapna Safalya Kabaddi Tournament was intriguing and enthralling just as anyone would expect a final to take place. The tournament organized by Jaidatta Krida Mandal was well received by the crowd and the fabulous display of Kabaddi made it even more interesting.
In the final, it was Durgamata Sports against SSG Foundation. In a very close game it was Durgamata Sports that were better than SSG Foundation with a 37-34 final score. This also meant that they won a cash prize of rupees 21,000/- and the much anticipated Swapna Safalya Trophy. Durgamata's Prathamesh Lande was crowned the best player of the tournament.
Runner-ups SSG Foundation were also presented with a trophy and a cash prize of 11,000/-. The fight amongst two of the best teams in Mumbai was literally a match worth witnessing. It was Durgamata in the lead in first with a 21-18 score. They continued their lead and momentum to win the game with a 37-34 final score. Despite a good fight put up by SSG Foundation in the second half they could not go past Durgamata to win the title.
In the semifinals Durgamata defeated Shri Ram in a 37-15 one side encounter. For SSG Foundation it was a close tie in the semis as well, they defeated Sahyadri Mitra Mandal 43-39 in a closely placed match.
Sahyadri Mitra Mandal's Pranay Rupaye was awarded Best Defender, whereas SSG's Pankaj Mohite was given the Best Raider of the tournament.
Result
Durgamata Sports Club, Mumbai
SSG Foundation, Mumbai
Shri Ram, Palghar
Sahyadri Krida Mandal, Suburb
Best Raider: Pankaj Mohite (SSG Foundation)
Best Defender: Pranay Rupaye (Sahyadri Krida Mandal)
Player of the Tournament: Prathamesh Palande (Durgamata Sports Club)