Eight years after winning the World Cup, she still doesn't have a job…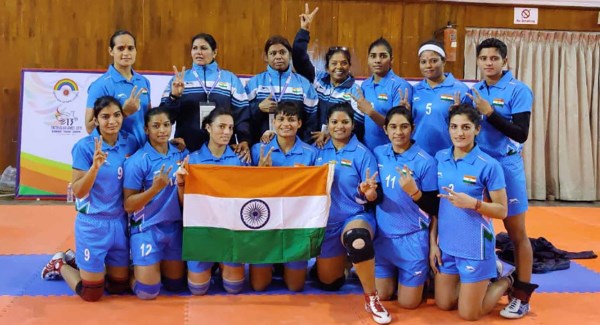 She was a member of the Indian team that won the 2012 Women's Kabaddi World Cup in Patna. Winning the World Cup meant getting a job from the government. But nothing happened in two years. She was also part of the Indian women's team that won a gold medal at the 2014 Asian Games.
She thought she would get a government job at least now. Meanwhile, the government at the centre and in the state also changed. So she expected something to happen but she was left with only hope. Six years after winning the gold medal at the Asian Games, Priyanka, a kabaddi player from Adampur Dadhi village in Haryana, is still waiting for a government job.
To date, Priyanka has represented India in about 11 international tournaments. In February 2017, she was awarded the prestigious Bhim Award by the Haryana government. Athletes who win gold medals in Asian Games are given A-grade jobs by the government. However, six years after Priyanka won the gold medal, she is still waiting for a government job.
Priyanka's teammate Kavita Devi was recently appointed as Deputy Director by the Haryana government. She too had to go to court for this. Now that Kavita has got a job, Priyanka is hoping for a job once again. Despite winning a gold medal for the country, Priyanka has become a hot topic in her village as she does not have a job. Priyanka fears that the villagers will not encourage their daughters to take part in sports now that she may not have a job.
Priyanka was part of the Ice Divas team at the Women's Kabaddi Championship organized by the Pro Kabaddi League. Unfortunately, she was unable to play due to an injury the day before the match. She is currently the captain of the India and Haryana teams.