Father was a hockey player, the son plays in Pro Kabaddi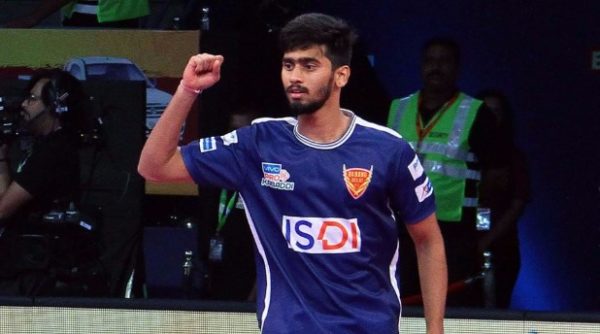 His father was a national hockey player. Instead of turning to hockey, he opted for a kabaddi mat. This player is Shubham Palkar from Nagpur. Shubham's journey, which started from the Maratha Lancer Academy in Nagpur, has now reached directly to Pro Kabaddi. Shubham played for Gujarat in the fifth season of Pro Kabaddi and before that played for Dabang Delhi.
In a country like India where children start playing cricket, Shubham started playing Kabaddi from the age of five. His grandfather was a great kabaddi player. Shubham's father says that he may have received the gift of Kabaddi from him. In the seventh standard, Shubham won the national under-14 competition for his school Gayatri Convent.
Shubham's father, despite being a bus conductor, did not let shy away from providing everything that was needed for his son. Whether it was travelling with him for a competition, maintaining his diet or getting fitness equipment for him, his father fulfilled his son's passion for kabaddi in every way.
On the one hand, while winning many competitions at the local level, Shubham was had his eyes set on pro kabaddi. His good performance had caught the attention of many teams. Finally, in the fifth season of the Pro Kabaddi League, Dabangg Delhi added Shubham to their squad. He played 8 matches for Delhi this season. He played four matches for Gujarat the following season. He also scored the highest number of points from Vidarbha in the 67th Senior National Kabaddi Championship held in Jaipur in March this year. All eyes will be on which team Shubham plays for in the upcoming season of Pro Kabaddi League.