Fazel Atrachali to continue leading U Mumba in PKL 8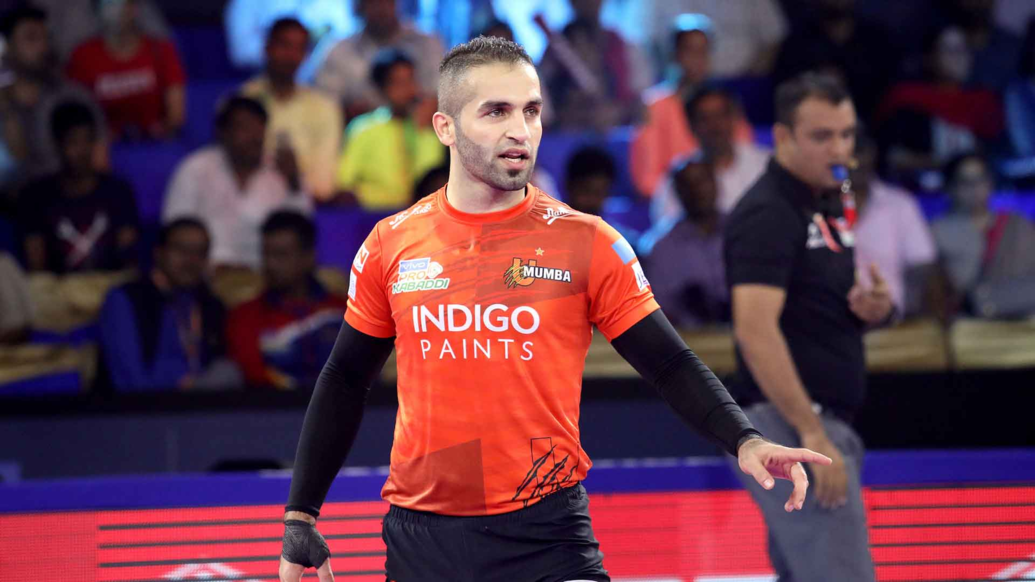 Pro Kabaddi League Season 8 is set to commence from December 22 in Bengaluru. Maharashtra franchise U Mumba today announced that Iranian star defender Fazel Atrachali will be their captain for this season. Their star raider and find of last season Abhishek Singh will be working a deputy to Fazel.
Fazel has scored 317 tackle points in 103 matches. His average is 2.88 tackle points per match and has scored 21 high 5s till now. Fazel is the backbone of their defense. Abhishek will lead U Mumba raiding department. Abhishek has notched 209 raid points in 36 matches. His average is 5.08 raid points per match and he has scored 12 super 10s. Abhishek was Mumba's go to raider in season 7.
Both the times when Fazel was captain of U Mumba team went to playoffs. This time his efforts will be to take his team to the trophy.
Performance of Fazel Atrachali in PKL:
Season 2 – 11 Tackle Points – 05 Matches Played
Season 3 – 32 Tackle Points – 11 Matches Played
Season 4 – 52 Tackle Points – 16 Matches Played
Season 5 – 57 Tackle Points – 24 Matches Played
Season 6 – 83 Tackle Points – 23 Matches Played
Season 7 – 82 Tackle Points – 24 Matches Played
Performance of Abhishek Singh in PKL :
Season 6 – 47 Raid Points – 15 Matches Played
Season 7 – 162 Raid Points – 21 Matches Played