Good news for Kabaddi fans – This state to host Kabaddi tournament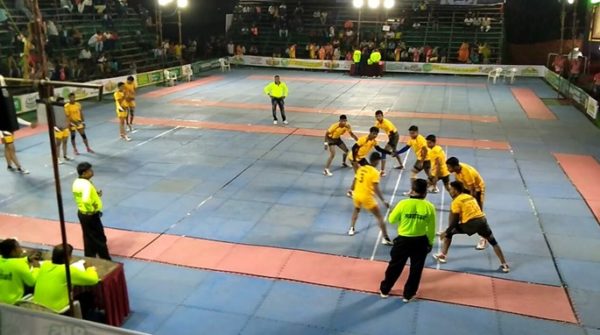 Due to Corona, all sports competitions have been postponed. In a sport like Kabaddi, players are in constant contact with each other. As a result, all the major and minor kabaddi competitions in India from the Pro Kabaddi League have been postponed. Even so, kabaddi players are focused on maintaining their fitness at home. But now the government is starting to lift restrictions on various sports. Based on this, the sports department of Punjab University has decided to hold an inter-college sports competition.
According to Dainik Jagran, Punjab University will be organizing inter-collegiate sports competitions in November 2020. However, the Association of Indian Universities (AIU) has not announced any program for the North Division as well as national level university competitions.
According to the program prepared by Punjab University for inter-collegiate competitions, the men's and women's A division competitions will be held earlier. Under this, swimming, diving and water polo will be organized in the first week of November. Archery, badminton and baseball will also be organized. In the second week of November, basketball, boxing, bridge, kayaking, cricket, football, shooting, soft tennis and table tennis competitions will be organized.
Tennis, volleyball in third and judo and kabaddi competitions will be held in the fourth week of November. The B and C Division competitions will start in the third week of November. This includes Circle Kabaddi and these competitions will start in the month of December.
Parminder Singh Ahluwalia, Director, Sports, University of Punjab, said, "These competitions will be organized in accordance with the rules issued by the Punjab Government. These inter-collegiate competitions have been sanctioned by the Union Ministry of Sports. The month of November has been chosen keeping in mind the time required for preparation. The rest of the competitions will be held according to the schedule of these competitions."