Hampi Heroes Is Crowned As A Champion Of Yuva Kabaddi Series Monsoon Edition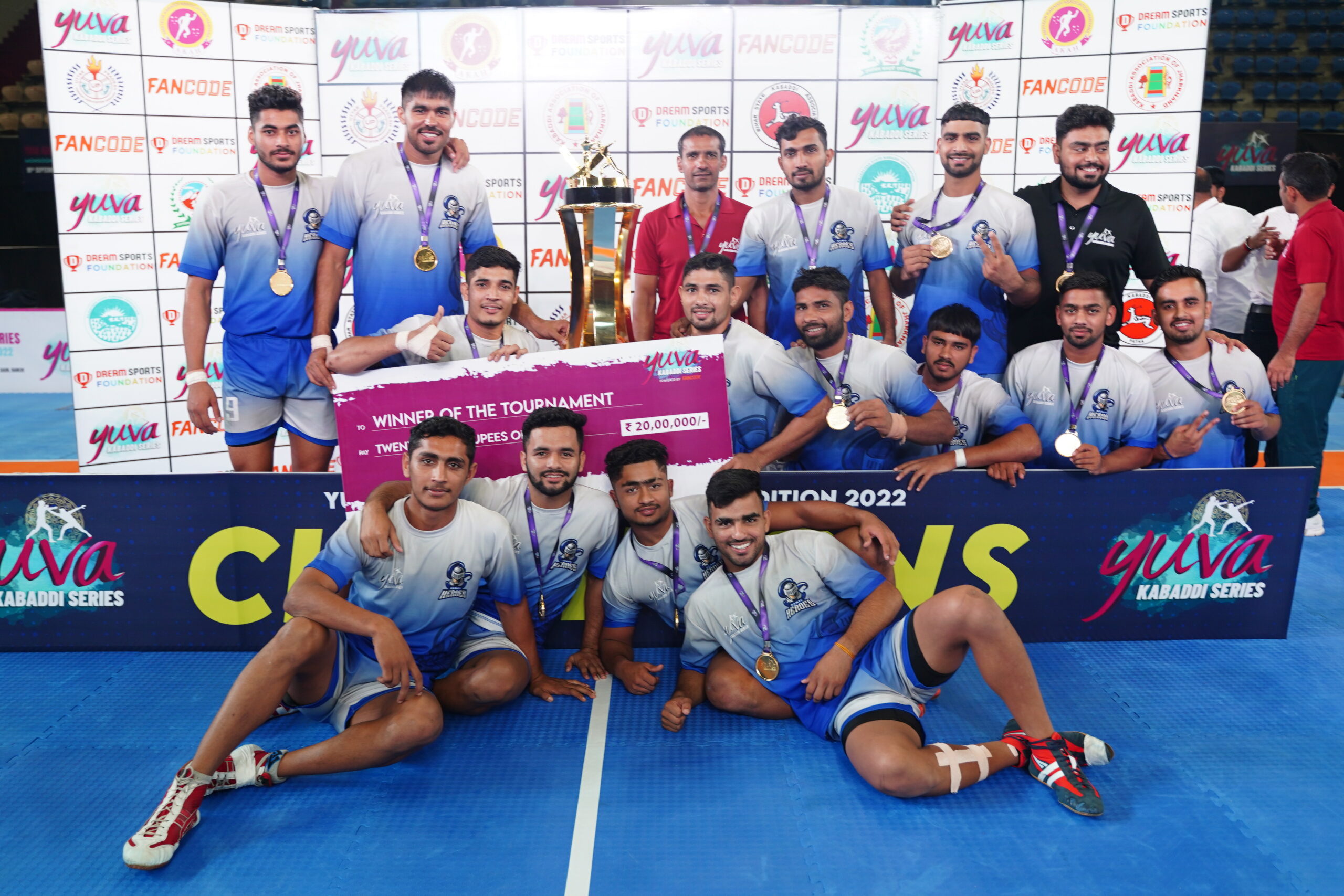 Yuva Kabaddi Series monsoon edition was started from 10th September 2022. Harivansh Tana Bhagat Indoor Stadium, Ranchi, Jharkhand was the venue of this monsoon edition tournament.
10 teams participated in this competition. The tournament was inaugurated on 10th September. More than 200 players across India took part.
Yesterday (20th October) Hampi Heroes became the champion of Yuva Kabaddi Series Monsoon Edition. They thrashed Aravalli Arrows in the final 59-32.
Nitin Dhankhar with 15 raid points, Vishal Chahal with 10 raid points & Rohit Chahal with 5 tackle points starred in the win of Hampi Heroes.
Hampi Heroes players grabbed the following awards due to their performances in this edition:
1) Best Raider:
Nitin Dhankar – Hampi Heroes
2) Best Defender:
Bittu Banwala – Hampi Heroes
3) Kabadi ka kamal:
Bittu Banwala – Hampi Heroes