Haryana Kabaddi Team sweating it out for the forthcoming Nationals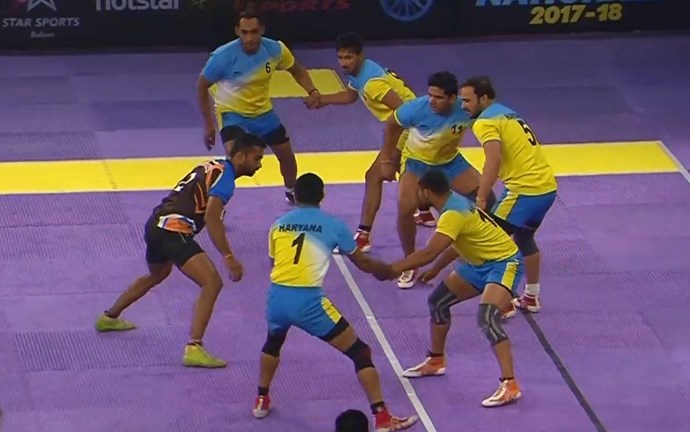 Amateur Kabaddi Federation of India (AKFI) recognized and Maharashtra State Kabaddi Association organized 66th Men's Senior National Kabaddi Championships will take place in Roha tehsil of Raigad district from 28th January to 31st January 2019.
For the nationals, Haryana Kabaddi Team is been practicing at Dhupsingh Sports Academy, Aadampur, Haryana. The camp organized from 14th January to 24th January. Coach Balwan Dahiya is with the team.
Pardeep Narwal, Sandeep Narwal, Deepak Dahiya, Ashish Kumar, Pawan Kumar Kadian, Rajesh Narwal, Rakesh Narwal, etc are training hard in the camp. In the last 65th Senior National Kabaddi Championship Haryana team reached the Semifinal. But got beaten by Services team 28-32.