Haryana U-14 girls emerged as a champion of 64th National Kabaddi Tournament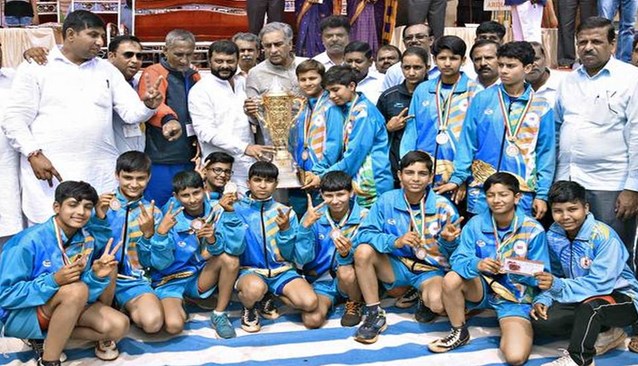 National Kabaddi Tournament for U-14 girls commenced in Headquarters Stadium, Dharwad, Karnataka from 23rd January to 27th January 2019. The teams of 29 States and seven Union Territories took part in this competition. Matches were held day and night.
Yesterday (27th January) final match was held at the stadium. Haryana team won the title as they thrashed Uttar Pradesh team 48-19. They had a full dominance on the match. The halftime score was 22-12 in favor of Haryana. The third-place match between Delhi and Chhattisgarh was won by Delhi 27-16.
Simran Tiwari of the Uttar Pradesh team was awarded 'Best Raider Award'. Delhi's Manisha was given ' Best Defender Award' and Haryana's Jyoti received the 'Best All-rounder Award'. The Karnataka team become 'Best team' of the tournament.